IC Executive Director, Ted Baker Elected to the NBIA Board of Directors
July 7, 2015 – (Orlando, Florida) – The National Business Incubation Association (NBIA), an international non-profit organization and global advocate for stakeholders within entrepreneur-driven economic ecosystems, recently completed its board elections and five new board members were elected to three year terms. NBIA's board of directors is comprised of 15 members who are elected by members. The newly elected board members will begin their term October 1, 2015.
An NBIA member since 2010, Ted Baker is in his fifth year as CEO and Executive Director of the Muncie Innovation Connector, a technology incubator and coworking space in Muncie, Ind. Ted previously built, grew and sold several successful businesses and has remained involved with several community economic development projects. David Fonseca serves as Associate Director of the Innovation Center and an Adjunct Professor at Texas A&M University-Corpus Christi. An NBIA member since 2010, David is an experienced innovation activist who has presented at NBIA events in Mexico, the U.S. and Russia.
Gail Gillian-Bain is President of the Canadian Association of Business Incubation (CABI) in Toronto, Ontario, Canada and has been an NBIA member since 2009. With CABI, Gail has expanded the association's events offerings to include regional LINK and leadership summits, a food incubation international program and an expanded annual conference. An NBIA member since 2010 while with TechTown Detroit, Leslie Lynn Smith now serves as the President of EPIcenter, a collaborative and community-wide strategic initiative led by Memphis Bioworks Foundation in Memphis, Tennessee.  Jorge Varela founded numerous startups before becoming involved with the incubation industry, and served as a mentor and advisor to the University of Texas at Arlington in 2009. In 2012 Jorge became the Assistant Director at TECH Fort Worth, and is currently the Executive Chair of the Alliance of Texas Angel Networks
"NBIA's board is a working board and these new board members will play a vital role within the association by bringing new perspectives that are critical in ensuring NBIA serves the needs of our membership," says Kirstie Chadwick, NBIA President and CEO. "As our governing body, the board sets policy and directs the Association's affairs, and I am confident that David, Ted, Gail, Leslie Lynn and Jorge will be wonderful additions to the team.  I am very excited to work each of them over the next three years."
The five new board members will replace the following members whose terms have expired. Two served on the executive committee – Tom O'Neal as Board Chair and Darlene Bourdreaux as Second Vice Chair. The remaining three include Sandra Cochrane and Russ Yelton.  Karl LaPan will also leave his emeritus position as the most recent past board chair, which will now go to Tom O'Neal. The remaining active term board members include: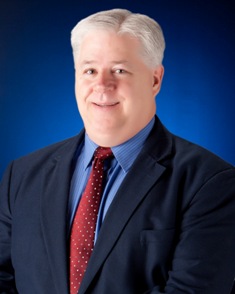 John Hanak, Entrepreneur in Residence and Venture Funding Relations Officer, The Purdue Foundry, West Lafayette, Ind.
Chuck Wolfe, President, Claggett Wolfe Associates, Auburn, Calif.
Charles Ross, Director, Enterprise Innovation Institute, Atlanta, Ga.
DeAnna Adams, Interim Incubator Professional, Hattiesburg, Miss.
Jamie Coughlin, Director, New Venture Incubator Programs, Dartmouth College, Lebanon, N.H.
Terry Howerton, Partner, TechNexus, Chicago, Ill.
Devon Laney, President & CEO, Innovation Depot, Birmingham, Ala.
Jeff Milanette, President, Innovative Partners Incubation, Annapolis, Md.
Catherine Pommier, Director, Montpellier Mediterranee Metropole, Montpellier, France
Rick Roeser, Business Development Specialist, Wisconsin Business Innovation Corp., Spooner, Wis.
The Board of Director's, NBIA's governing body, comprises 15 members who are elected by the membership. NBIA's president & CEO also may appoint up to two members. It is a working board, not an honorary body. It sets policy and directs the Association's affairs; conducts strategic planning; sets financial objectives and monitors their achievements; shapes, approves, and evaluates programs and activities of the Association; and hires and evaluates the performance of NBIA's chief staff executives. The Board also advises NBIA staff on issues pertaining to the entrepreneurial support ecosystem.
Each year NBIA fills five Board positions, as one-third of the voting members rotate off the Board or seek re-election to a second term. NBIA Board members serve three-year terms and can be elected to only two consecutive terms. Terms begin Oct. 1.
Board members are elected to represent NBIA's membership at large and not a particular nation, state, regional interest or other constituency. NBIA seeks candidates who have been active NBIA members for several years and who have sufficient professional experience to serve on an international board.
Members of the Board influence the direction of the Association, so they must first be familiar with NBIA operations, services and members. NBIA aims for a well-balanced Board representing the diverse interests of the 1,900 members of the Association. Therefore, NBIA seeks candidates from a variety of backgrounds, including different:
types of entrepreneurial support programs (mixed-use, technology, special focus, private, venture capital and others)
relationships to the industry (program managers, developers, sponsors and other stakeholders)
geographic locations
Candidates who are incubator managers should represent financially sound incubation programs with the resources necessary to support Board service.
To learn more about NBIA's board of directors, or to read the current board member bios, click here.
About NBIA:
The National Business Incubation Association (NBIA) is an international non-profit organization and global advocate for incubators, accelerators, educational institutions and regional economic development stakeholders. With nearly 2,000 members across over 60 countries, NBIA provides its members with essential information, education, advocacy and networking resources to bring excellence to the process of assisting early-stage companies succeed. Visit www.nbia.org to learn more.
https://innovationconnector.com/wp-content/uploads/2015/09/IC_StackedLogo2.png
0
0
Jennifer Greene
https://innovationconnector.com/wp-content/uploads/2015/09/IC_StackedLogo2.png
Jennifer Greene
2015-07-10 16:05:44
2015-07-15 15:45:20
IC Executive Director, Ted Baker Elected to the NBIA Board of Directors