Xtern program expands to Muncie, additional expansion expected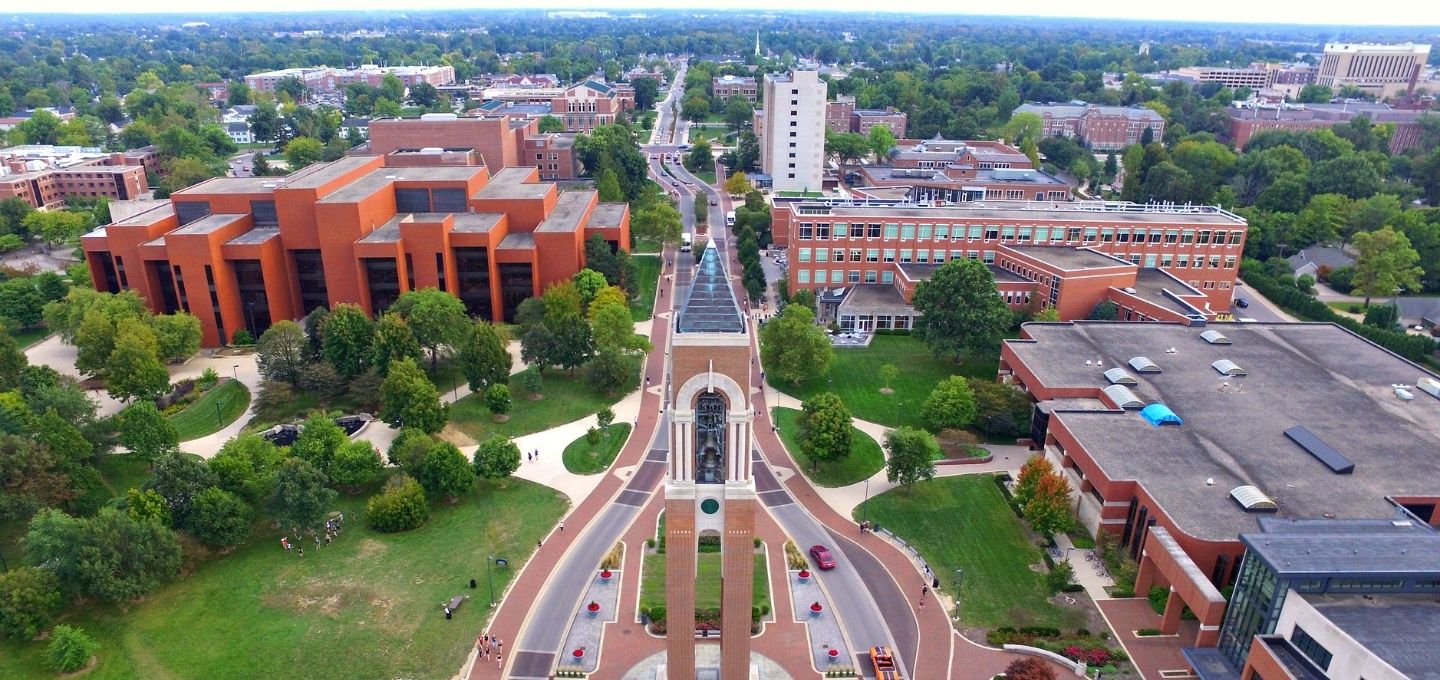 For seven years now, the TechPoint Xtern program has become increasingly popular with college students across the U.S. Applicants have far out-paced the number of positions available from Indianapolis tech companies each year, even as companies outside the capital city wanted and needed young talent.
More than 2,000 students from 222 universities and 43 home states applied to be in the summer 2021 Xtern class, a high-engagement, 10-week, summer internship program that provides participants housing, access to numerous tech and governmental leaders, and a huge step forward into tech careers. Total available hiring spots for those Xterns: 150.
"The answer was obvious and had been for a while but it wasn't until Casey Stanley, Vice President at Ontario Systems, and our Relationship Manager Jennifer Merrell got together this year that we came up with what we think could be a model for additional expansion," said Merillat Flowers, Senior Director of TechPoint's College to Career Talent programs.
"They started finishing each other's sentences and throwing out ideas about who to go to next and how it could happen. Before we knew it, we had offers for housing, leadership, and hiring companies lining up," she said.
A survey of the applicant pool showed that nearly 78 percent of the students were as happy to be placed in Muncie as Indianapolis. The result is that a portion of the 2021 Xtern class will be working and living (if the pandemic allows) in Muncie.
"It was amazing how many groups said yes when Casey started talking," Jennifer said. "He took it on as a personal project, and it was like magic."
Casey shrugs off his influence in the process, saying the community was ready to help long before it was asked.
"Muncie is a community that pulls together and helps each other out, and we're all very proud of what we have to offer," he said. "It's nice to get to show that off a little bit."
Leaders at Ball State University, the Innovation Connector, the City of Muncie, NextMuncie, and the Ball Brothers Foundation, First Merchant's Bank, LEAP Managed IT, Dannar, Accutech Systems, Deltec Solutions, Magna PowerTrain, Shafer Leadership Academy and the City of Muncie were involved in the initial collaboration and are pioneering partners in Xtern Muncie.
Muncie Mayor Dan Ridenour is eager to lure top tech talent to his Delaware County city.
"As east-central Indiana's economic growth engine, Muncie needs ongoing access to qualified tech talent, so we are very excited that TechPoint has chosen our community to expand their highly-regarded Xtern program," he said. "Local employers will gain the services of top tech talent, and the program will draw to our community an exciting group of young professionals, many of whom will discover Muncie for the very first time."
Key to Muncie's success will be a partnership with the Innovation Connector and the boots-on-the-ground leadership from Ted Baker, the organization's executive director.
Merillat said the expansion will start to address a pain point she and her team experience every year.
"We have so many talented, eager and passionate students who want careers in tech," she said. "We are thrilled to have more organizations taking part and giving these young people a great look at Indiana, and the Indiana tech sector."
The innovative Xtern program was launched in 2014 to create a life-changing experience that would make the next generation of tech workers rethink or discover Indianapolis as a destination for their career path. Last year, more than 2,000 students from all over the country applied for the program. Over the past seven years, surveys of students entering the program showed that 25% of them said they were considering a career in Indianapolis after graduation, while after the program, 76% of Xterns were interested in staying in the city and accepting job offers.
Assuming the pandemic restrictions are lifted and there are no safety concerns, Indianapolis Xterns will live on the IUPUI campus. Muncie Xterns will live together in a dorm on Ball State University's campus. When they are not working or soaking up after-hours professional development, the Xterns have plenty of opportunities to explore the area,  learn how to get involved in the community and leave their mark. The two Xtern groups will have opportunities to network and take part in activities together as well.
Mike Butler, CTO at First Merchant's Bank, encouraged other Muncie businesses to stand ready for a chance to join the program and start cultivating relationships with what could be their next generation of leaders—even if they're not considered a tech company.
"Banking isn't a place many people think about as a place to work with technology, but First Merchants has a thriving technology culture, rich with technologies and innovative ideas," he said. "There are approximately 100 people on our technology teams, ranging in skills such as cyber defense, software development, systems/network engineering, application management, business analysis, data engineering, and many other functions.  We are excited to be part of the Xtern Muncie program and to give back to the community."
TechPoint CEO Mike Langellier said he was encouraged by the survey results that showed most Xtern prospects were happy to be in the program regardless of where exactly they'd be located.
"That says a lot for Xtern's reputation but also for Indiana's growing reputation as a state—not just one city or region—where great tech careers can happen," he said.
"Indianapolis tends to get most of the hype when it comes to national commentary about the next big tech hub, but there's exciting tech happening across the state and we want the world to know about every bit of it."
Original story posted on www.techpoint.org By Cheryl Reed October 27, 2020
https://innovationconnector.com/wp-content/uploads/2015/09/IC_StackedLogo2.png
0
0
Lucas
https://innovationconnector.com/wp-content/uploads/2015/09/IC_StackedLogo2.png
Lucas
2020-10-27 17:03:31
2020-10-27 17:03:31
Xtern program expands to Muncie, additional expansion expected