What Can Muncie's Innovation Connector Do For Business Ideators?
By: Mike Rhodes—
Muncie, IN—Are you an innovator? An idea generator? Do you think BIG? Are you a dreamer?
If so, then you probably have a little bit of entrepreneur in you— natural skills and abilities that make you a person that thinks "Why not?" instead of "Why?" Some people can answer those "Why not?" questions all on their own and simply start blazing their own trail with great success. For others, the road to fully realizing an entrepreneurial idea/venture can be fraught with uncertainty, fear, and a lack of focus. And that's OK, because it's fairly commonplace to "wander around in a mud puddle" for a while in any new venture.
Muncie's Innovation Connector is here to help you. They're here to provide you with FOCUS. They're here to help reduce or eliminate your FEARS. And they're here to provide you with a sound PATH, GUIDANCE, and RESOURCES to support you.
Some Innovation Connector Statistics You May Not Know…
The Innovation Connector/clients currently has 31 resident clients, 22 non-resident affiliate clients, and 95 full-time equivalent employees.
Total payroll for Innovation Connector members in 2017: $3,897,520
Average payroll per Innovation Connector member employee in 2017: $41,026
Invested Capital: $167,580
Average wages in 2017: $50,762
Average wages in 2015: $41,721
Startup Tools and Education
From an initial assessment utilizing Growth Wheel® tools to an intensive business startup FastTrac® course or utilization of the Purdue University Foundry Firestarter® program, the Innovation Connector is equipped with a fully certified staff to assist you. If you want to start or grow a business in East Central Indiana, the Innovation Connector is the place to plug into a network of business support.
"Muncie is so fortunate to have such a quality economic support organization like the Innovation Connector. It is very rewarding to see businesses start and grow right here in our community."—Ted Baker, Executive Director
Dreamers often walk through the doors of the Innovation Connector to participate in one of the many programs hosted at the facility. One of the signature events the Innovation Connector hosts is their annual Big Idea Pitch competition.
Big Idea Pitch Participants For Each Year: 2014-2018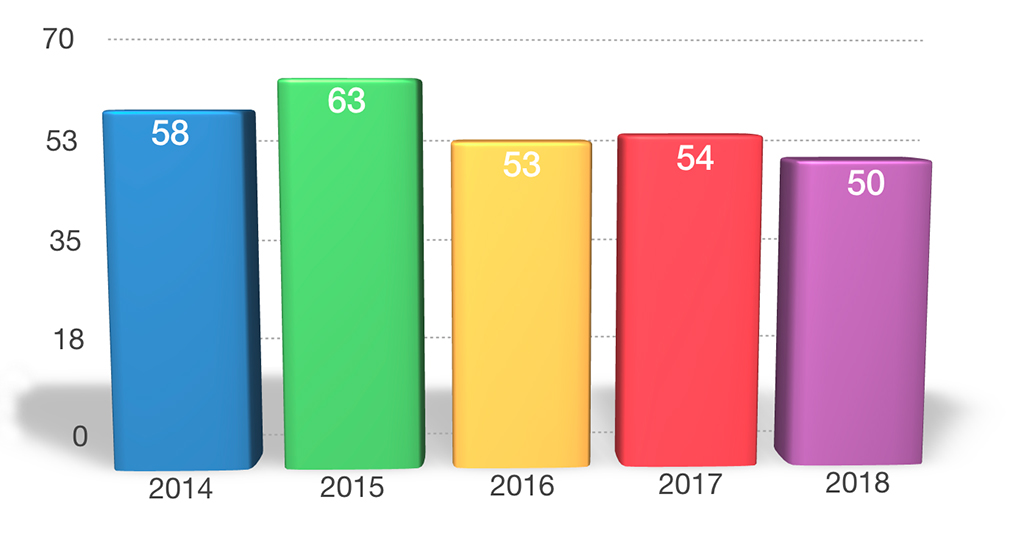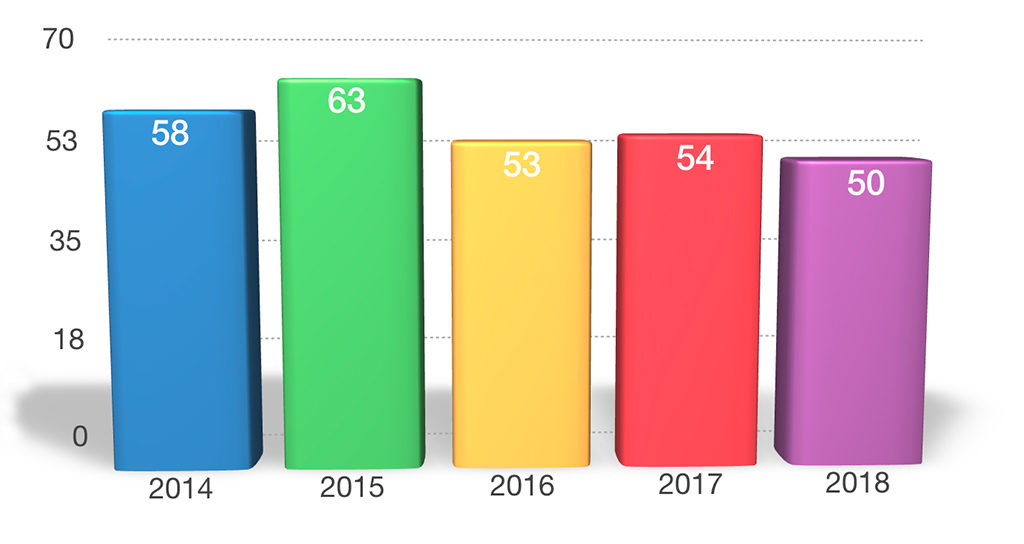 One of the Innovation Connector's Big Idea Pitch participants was Ashley Runkle. With the help of the Innovation Connector, Runkle launched Kiddo Keepsakes. Runkle says, "The Innovation Connector and all the great people there were instrumental in launching Kiddo Keepsakes. By connecting us with other business professionals in the community whose services we needed, the Innovation Connector helped us reach our goal of creating this new company."
In addition to the Big Idea Pitch competition, the Innovation Connector offers a variety of events such as:
Signature Events—
The Big Idea Pitch
Excellence in Innovation Awards
Sponsored Events—
One Million Cups™
Kauffman FastTrac™
Small Business Seminars and Specialized Workshops
Partnered Events & Groups
Shafer Leadership Academy
Coding Connector, Techwise Academy
East Central Indiana Social Media Group
East Central Indiana Small Business Development Center
Website Through the Nite
Venture Club of Indiana Innovation Showcase Regional Pitch Competition
Ball State University Student CEO Hack-a-thons
Charge ECI
Additional services offered at the Innovation Connector include:
Business Planning
The word planning is a verb. Planning is an action. A continual ongoing process. Business planning is not something you do once and then quit. Far from it. It's a process that should continue throughout the life-cycle of a business. But, how do you do business planning? What is involved? What does business planning mean? Ted Baker, executive director of the Innovation Connector provides business planning services to entrepreneurs. The planning process is achieved by one-on-one coaching with Ted and a variety of tools he uses to help get you started.
Marketing/ Product/ Company Branding Services
In the startup phase, a new company is the expert in what they do. However, new entrepreneurs may not be an expert on how to "tell others" what they do.  The Innovation Connector provides marketing services to their clients in order to help them introduce, refine or redefine their client's marketing messages so the company can reach out to their customer base in a proper way. In addition, through a needs analysis with a legal consultant, the Innovation Connector can help you with patent, trademark and copyright issues.
Sales Analysis, Coaching and Financial Services
Sales analysis is the process of looking at your sales and analyze where sales are coming from. And possibly where they are lacking.  Ted makes sure the coaching offered by the Innovation Connector helps businesses understand their individual financials.  "We look at your sales, cash flow, your costs of goods sold, and other key business indicators," says Ted.  "We analyze what's working and what might need adjusted. We can identify where more emphasis is needed." In addition, In the Innovation Connector offers entrepreneurs a wide variety of specific financial services such as: Capital Identification Assistance, Securing of Loans, QuickBooks setup and training, bookkeeping and accounting services and cash flow analysis.
Networking and Training Opportunities
The Innovation Connector realizes the importance of connecting with others through their various training and development seminars held throughout the year.
"Creating jobs is tough work and takes the support of the entire community. Fortunately, the Innovation Connector has partnerships that support this vital economic development work here in our community. Without that support, the 'tough work' would be immeasurably more difficult." —Ron Fauquher, IC board chair
Partners Make It Possible
The work achieved at the Innovation Connector benefits our entire community through a healthy ecosystem of vibrant entrepreneurship. The IC is always looking for NEW partnerships that feed the local ecosystem, educate our people, and cultivate job growth in an organic way.  Please give the Innovation Connector a call and ask them how YOU and YOUR BUSINESS can partner with the Innovation Connector.

https://innovationconnector.com/wp-content/uploads/2015/09/IC_StackedLogo2.png
0
0
Lucas
https://innovationconnector.com/wp-content/uploads/2015/09/IC_StackedLogo2.png
Lucas
2019-07-29 16:59:49
2019-07-29 17:00:54
What Can Muncie's Innovation Connector Do For Business Ideators?