Meet The Innovation Connector's Lori Albert: A Disciplined Professional for Small Business Bookkeeping
By: Mike Rhodes—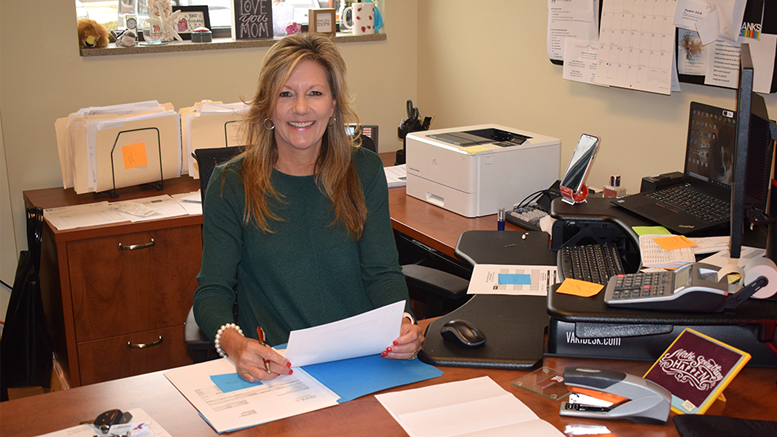 Lori Albert, Financial Director at the Innovation Connector is pictured in her office. Photo by: Alexis Dishman
Muncie, IN—Entrepreneurs and small business owners seem to have a million things to juggle every day: Sales. Marketing. Business Development. Customer service. Getting the actual work or product of the business completed and out the door.
Of course, there's one other fun little task that is extremely important to a business:  Bookkeeping. For many entrepreneurs, that skill is frequently at the bottom of the "Things to get done this month" list.
Sometimes, the financial aspects of running a business can take a back seat to other priorities. Clearly, the financial aspects of running a small business is important to ensure financial stability, but some people just don't have the time or the inclination to handle accounting functions themselves.
The Innovation Connector can help!
Lori Albert is the Financial Director for the Innovation Connector and has been at the Innovation Connector for 11 years. "I have always done the Innovation Connector's accounting since I started working there," she said.
"When Ted Baker took over as Executive Director of the Innovation Connector, he asked me if there was anything more I'd like to do," she said. "After thinking about it, I told Ted, 'Well, I'd love to help more people with their accounting.' "
Lori's interest in helping others led to her doing bookkeeping for 9 other companies as a service of the Innovation Connector.  "It's a lot of juggling, but I'm a good multi-tasker," she said with a laugh. "The companies I do bookkeeping for are small companies, so it's not like doing accounting for a large corporation. Some clients only take me 5-10 hours a month depending upon the time of year."
The end of the year is busier for Lori, with most companies doing end-of-year budgeting. "I don't handle corporate taxes, though," she said. Some of the organizations Lori works with are local non-profits who need the financial know-how and time savings Lori brings to the table.
Lori's accounting work for companies runs the gamut. Some companies bring her a shoebox of materials and ask her to "just do it." Others are more interested in some training, and through the Innovation Connector, Lori provides consultation and training for small businesses through the use of Quickbooks Accounting Software.
QuickBooks Accounting Software is an accounting software package developed and marketed by Intuit. QuickBooks products are geared mainly toward small and medium-sized businesses and offer on-premises accounting applications as well as cloud-based versions that accept business payments, manage and pay bills, and payroll functions. "If clients are willing to use Quickbooks Accounting Software, and will spend a few hours with me, I can get them up and running and teach them how to do their own accounting," she said. "That's also a service the Innovation Connector offers."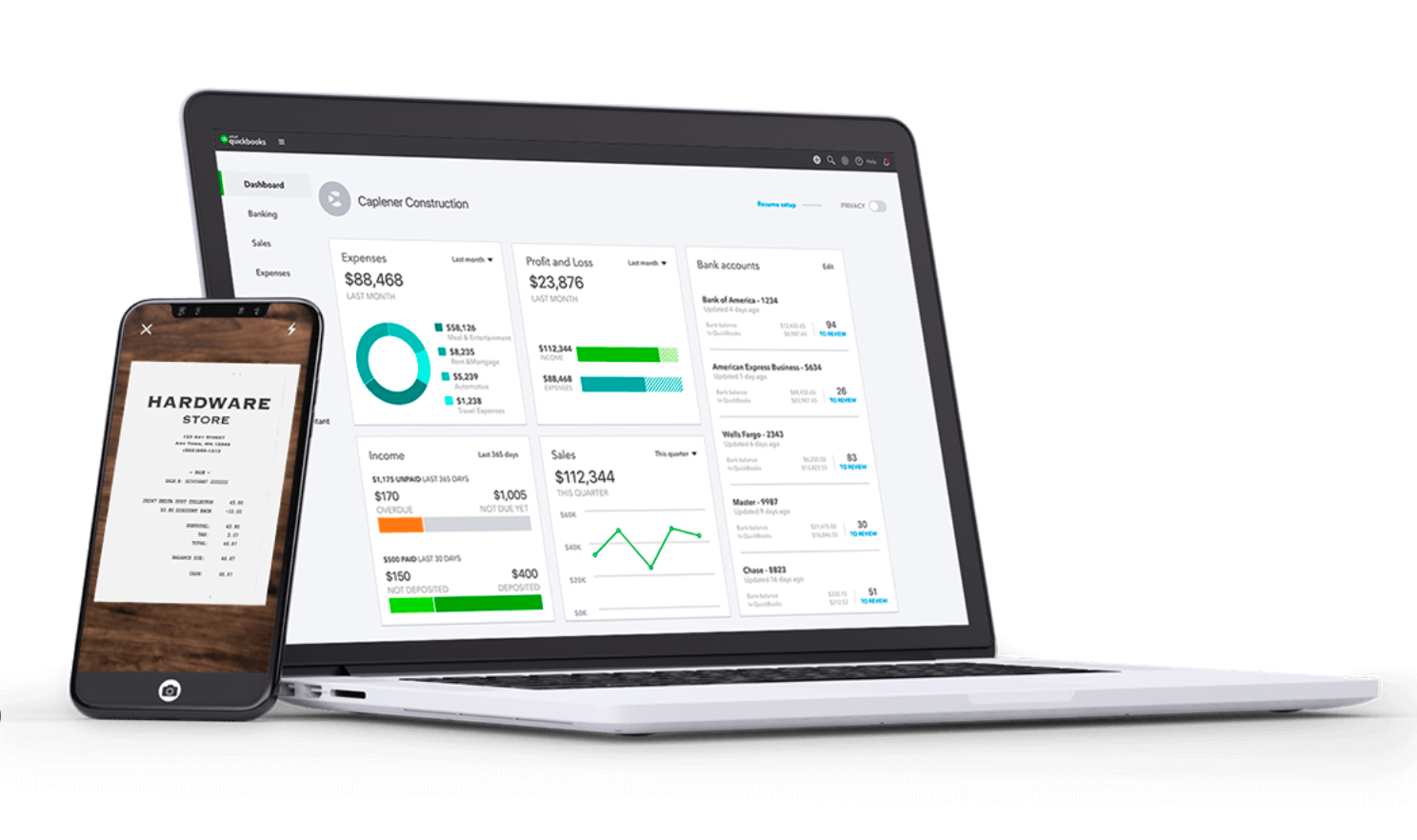 Bill Walters is Executive Director of the ECI Regional Planning District and has used the Innovation Connector and Lori's accounting services for the past three years. "Lori's bookkeeping services are fabulous for us," he said. "She's very professional, timely, organized, and I get what I need when I need it. It's awesome to have a part-time bookkeeper that you almost feel is personally your own."
Lori and the Innovation Connector would love to have more clients utilize their financial services offerings— as well as additional clients Lori can teach to use Quickbooks. After all, that is part of the Innovation Connector's mission.
The Innovation Connector is a full-service business incubator. The Innovation Connector exists to help entrepreneurs succeed by offering resources and support to address their ever-changing needs.
Whether you need help securing funds or managing daily financial operations, Lori and the Innovation Connector can assist you. Specific financial services offered to Innovation Connector clients include:
•  Capital Identification Assistance
•  Local/Regional Loan Securing Consultation
•  Quickbooks Setup & Training
•  Bookkeeping & Accounting Services
•  Cashflow Analysis
The work achieved at the Innovation Connector benefits our entire community through a healthy ecosystem of vibrant entrepreneurship. The Innovation Connector is always looking for NEW partnerships that feed the local ecosystem, educate our people, and cultivate job growth in an organic way.  Please give the Innovation Connector a call and ask them how YOU and YOUR BUSINESS can partner with the Innovation Connector.
https://innovationconnector.com/wp-content/uploads/2015/09/IC_StackedLogo2.png
0
0
Lucas
https://innovationconnector.com/wp-content/uploads/2015/09/IC_StackedLogo2.png
Lucas
2020-02-04 20:18:15
2020-02-04 20:18:15
Meet The Innovation Connector's Lori Albert: A Disciplined Professional for Small Business Bookkeeping