Anti-Fraud Workshop for Small Businesses 10 No-Cost Ways to Reduce Financial Fraud Risk
Anti-Fraud Workshop for Small Businesses
10 No-Cost Ways to Reduce Financial Fraud Risk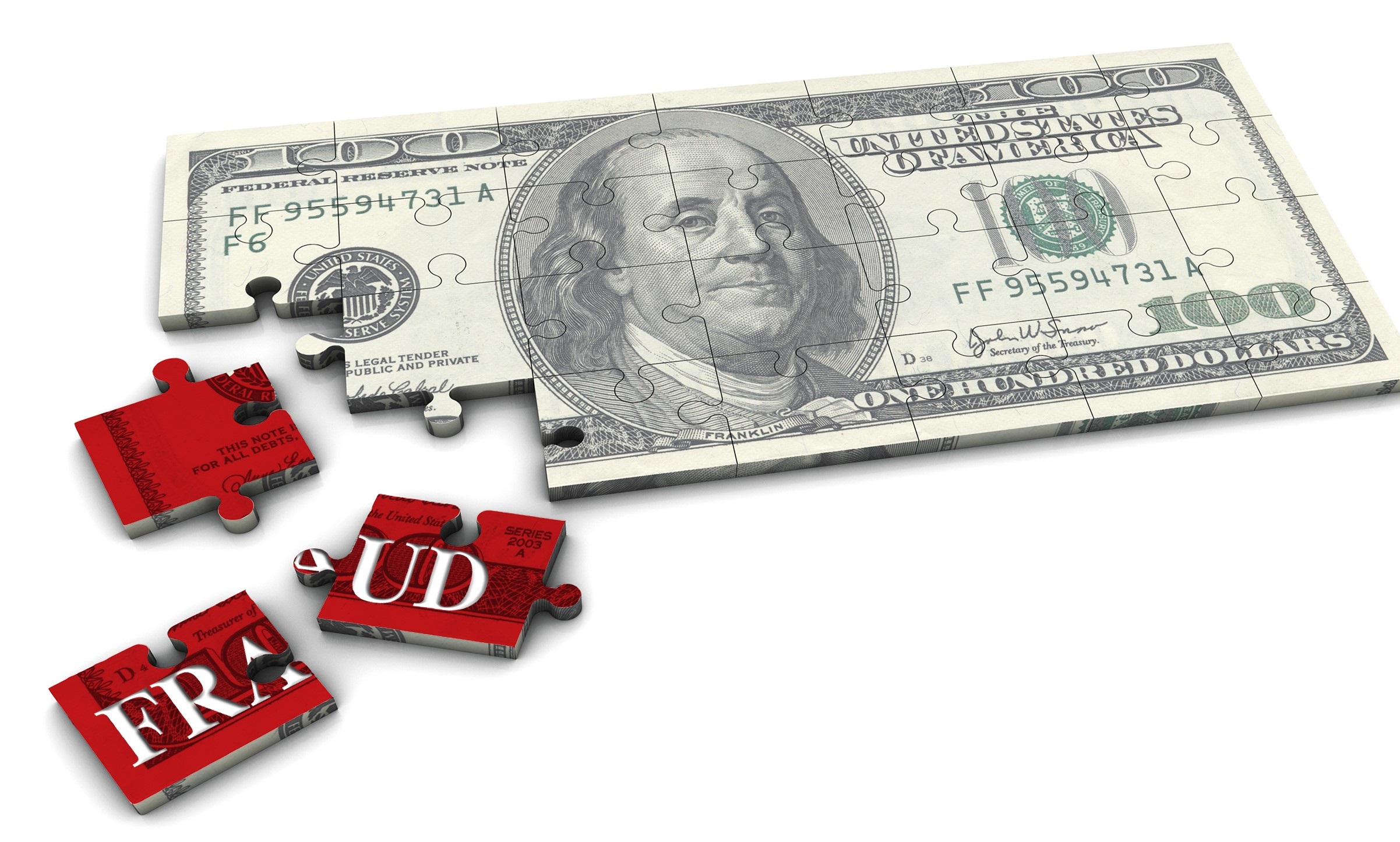 June 11, 2018, Fort Wayne and Muncie, Ind.—Each year United States businesses lose over
$1 Trillion of revenue due to fraudulent accounting practices and embezzlement. Small business
owners are invited to attend an anti-fraud workshop to learn 10 No-Cost Ways to Reduce
Financial Fraud Risk. "Financial fraud closes companies, eliminates jobs, and damages the
perceived integrity of the U.S. market. If we can prevent one company from experiencing this,
our workshop will be a huge success," said Abigail Grenfell, MBA, CFE, CIA, CPA, President,
Internal Control and Anti-Fraud Experts, LLC.
Grenfell, a forensic accountant with a proven track record of felony convictions and guilty pleas,
developed this small business workshop specifically for The NIIC and The Innovation Connector
to help raise business owner fraud risk awareness. The workshop will be offered twice on
Thursday, June 21, first at The NIIC, 7:30 a.m. – 10 a.m. (7:30 a.m. to 8 a.m. open breakfast, 8
a.m. to 10 a.m. workshop), and then at The Innovation Connector, 11:30 a.m. to 2:30 p.m.
(11:30 a.m. to 12:15 p.m. open lunch, 12:30 p.m. to 2:30 p.m. workshop). There is no charge to
attend the workshop, and registration is required. Seating is limited. Click here to register for the Fort Wayne Workshop.
Click here to register for the Muncie workshop.
"So many different professionals, including those in the for-profit and non-profit sectors, may
benefit from attending this workshop. CEOs, CFOs, business leaders, finance professionals,
non-profit leaders, senior leadership at churches, etc. are all welcome to attend. We are offering
this workshop as part of our moral obligation to our community. We want them to succeed and
not be part of that annual statistic of U.S., annual revenue lost due to fraud," said Leslee Hill,
Director, Women's Entrepreneurial Opportunity Center (WEOC).
"Fraud begins small. By the time it's discovered, it has grown substantially. Small businesses
are at greatest risk. They can lack segregation of duties or staff qualifications to monitor for
fraud and the abnormal activities that enable it—which may appear normal on the surface. This
workshop will help business owners recognize warning signals of fraud. We're happy to see the
NIIC present this as a topic and excited to help underwrite it," said David O. Cole, CPA, CRFAC,
CVA, CDFA, CGMA, Haines, Isenbarger & Skiba, LLC, workshop sponsor.
This workshop is powered by WEOC, The NIIC, Innovation Connector, Internal Control and
Anti-Fraud Experts, LLC, and Fort Wayne SCORE. It is sponsored by Gibson; Haines,
Isenbarger & Skiba, LLC; PNC Bank, and The Thompson Group.
About WEOC
The Women's Entrepreneurial Opportunity Center (WEOC) serves Northeast Indiana women at
all stages of their business ventures. WEOC responds to the unique needs of women
entrepreneurs through business growth coaching, training and entrepreneurial education,
connectivity and access to capital. In October 2017, the name changed to Women's
Entrepreneurial (instead of Economic) Opportunity Center to more accurately reflect what
WEOC does. WEOC is funded in part through a cooperative agreement with the U.S. Small
Business Administration. As the Host organization, The NIIC also provides funding and
supplemental and complementary resources for WEOC, an SBA designated Women's Business
Center—one of two in Indiana. For more information, visit www.inweoc.com.
About The NIIC
The NIIC is a non-profit, vibrant entrepreneurial community. We help business builders and
entrepreneurs launch and grow successful business ventures. We are located in a designated
U.S. Small Business Administration HUB Zone. Formed in 1999 by a consortium of community
and government leaders and organizations in 2013, The NIIC was recognized by Entrepreneur
magazine as one of the top four under-the-radar incubators in the country. This basically means
Entrepreneur magazine, with the help of International Business Incubation Association, picked
four U.S. incubators to highlight, and we were one of them. In their words, we "stand out in a
state not always perceived as small business friendly." The NIIC is the country's only ISO9001:
2008 registered business incubation and acceleration program. https://theniic.org/.
About Innovation Connector
The Innovation Connector exists for one purpose: to help new entrepreneurs with truly
unique business ideas turn their dreams into a reality. Our mission, vision, and guiding
principles explain exactly what we do and why we do it. Our mission is to support and
accelerate the creation of successful technology based and emerging companies in order to
improve the economy of Muncie and east central Indiana. Our vision is to be a dynamic
business incubation center which is recognized as a major contributor to the economic vitality of
our area.
About Internal Control and Anti-Fraud Experts, LLC
Internal Control and Anti-Fraud Experts was formed over 10 years ago with the specific intent to
assist public reporting companies with their required internal control compliance and reporting
requirements in a cost-effective manner. The company quickly expanded to offer internal control
assistance to privately held companies and developed a full range of forensic accounting and
litigation support services for all companies. With an emphasis on business process efficiency,
ICAFE-MN has enabled numerous small and medium-sized companies to reduce their fraud
risks, comply with reporting requirements, and improve efficiencies while decreasing overall
operating expenses.
About Fort Wayne SCORE
Fort Wayne SCORE provides Northeast Indiana with the professional advice and tools to help
businesses thrive. This includes offering free business mentoring, business workshops, and
numerous templates and tools to help individuals start or grow a business. SCORE Fort Wayne
is one of 10 Indiana chapters. Fort Wayne is our main location, and we have branches in
Warsaw, Kendallville, and Angola to serve Northeastern Indiana. The organization recently
relocated the downtown Fort Wayne brand to The Northeast Indiana Innovation Center (The
NIIC), 3201 Stellhorn Road. For more information about SCORE,
visit https://fortwayne.score.org/ or call 260-422-2601.
https://innovationconnector.com/wp-content/uploads/2015/09/IC_StackedLogo2.png
0
0
Lucas
https://innovationconnector.com/wp-content/uploads/2015/09/IC_StackedLogo2.png
Lucas
2018-06-11 15:01:55
2018-06-11 15:01:55
Anti-Fraud Workshop for Small Businesses 10 No-Cost Ways to Reduce Financial Fraud Risk