2018 Excellence in Innovation Award Winner Highlight – Mid-West Metal Products
On Wednesday November 14th, The Innovation Connector celebrated innovation within our community at our Excellence in Innovation Awards Dinner. Five businesses were recognized for showcasing innovation in their day to day business activity. One of those five businesses are highlighted below.
Mid-West Metal Products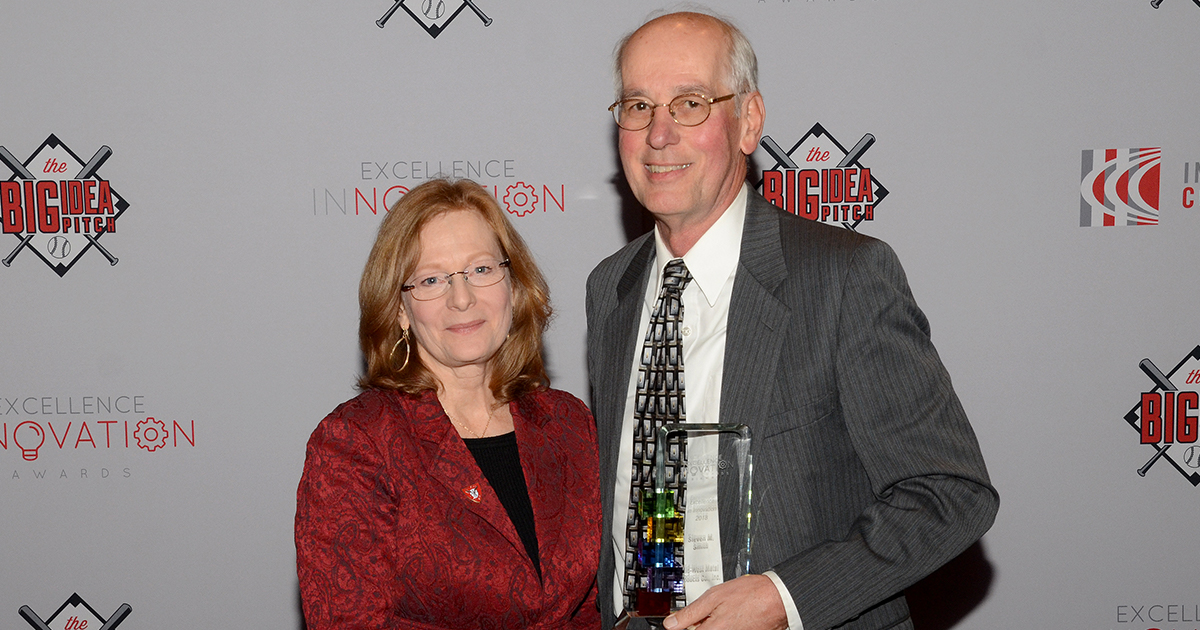 Steve is the Chief Executive Officer and Chairman of the Board of Mid-West Metal Products Co., Inc. located here in Muncie.  Steve received both his Bachelor's and Master's Degrees from Indiana University.
Since he began his career with Mid-West Metal in 1975, Steve has witnessed many changes in the steel and metal industry including the emergence of foreign outsourcing and the entry of big box stores and online sales to the retail marketplace.  As most of you might know, Mid-West Metal Products is the leading provider of PET HOMES in the United States.  Although Mid-west Metal Products had implemented robots into their manufacturing processes, they were still forced by their main customers to open manufacturing operations in the Far East.  This was a very difficult time for Steve and the Mid-West Metal team.  The thought of moving their production operations overseas with the potential loss of employment in the Muncie community was hard for them to swallow.  However, with the future of their business on the line, they had no other choice than to follow their customers' demands.
So Steve and his team continued their focus on utilizing their highly experienced and talented team to innovate what could be done next. As stated on their website, "All our products are distinguished by innovative design and construction. Equally innovative is how our Dog Crates, Small Animal Modular Habitat Systems, Birdcages, Pet Enclosure Furniture, Pet Bedding, and Accessories fulfill very specific needs regarding pet comfort, health, and well-being. And the innovation doesn't stop there. By also innovating our processes, we're able to pass the cost savings made possible by production efficiencies on to our customers in the form of lower prices."
You can learn more about Mid-West Metal Products by going to their website. https://midwestmetal.com/
https://innovationconnector.com/wp-content/uploads/2015/09/IC_StackedLogo2.png
0
0
Lucas
https://innovationconnector.com/wp-content/uploads/2015/09/IC_StackedLogo2.png
Lucas
2018-11-29 18:51:36
2018-11-29 18:51:36
2018 Excellence in Innovation Award Winner Highlight – Mid-West Metal Products