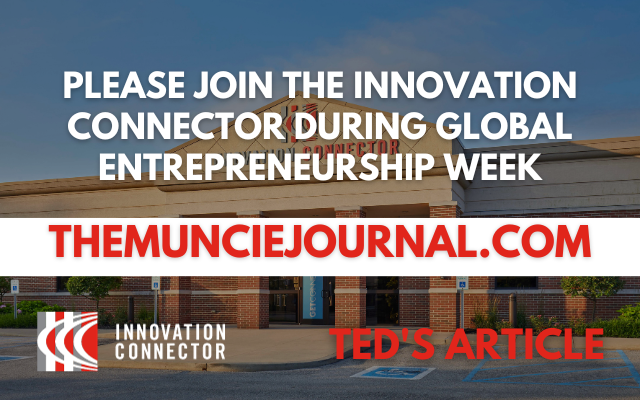 Please Join The Innovation Connector During Global Entrepreneurship Week
By Ted Baker, CEO, Muncie Innovation Connector, Inc.—
MUNCIE, IN—Each year in November, the Global Entrepreneurship Network hosts its signature week of events, Global Entrepreneurship Week (GEW.) This year, GEW is celebrated from November 13 -19, with events and activities occurring worldwide. The theme for 2023 GEW is "Entrepreneurs Thrive Here."  GEW aims to "celebrate and empower entrepreneurs in every country and community around the world – especially those individuals who face structural barriers or may have never considered the idea of launching a startup." This year, over 170 countries hosting thousands of events will be part of this celebration. We are excited to be part of a week of events supporting millions of entrepreneurs worldwide. What does this mean for Muncie and the Innovation Connector?
The Innovation Connector is proud and excited to be part of GEW this year with its event, Entrepreneur Showcase Week. In fact, as of the writing of this article, Muncie ranks 2nd in the United States in the number of events that are taking place during GEW.  The only city that outranks Muncie is Tulsa, OK – a much larger city with a well-established startup and technology ecosystem.  This amazing accomplishment illustrates the Muncie community's value on entrepreneurship and supporting entrepreneurs and business owners.
Most of the events that are taking place during GEW will take place at the Innovation Connector.  The Ball State University Entrepreneurial Leadership Institute will host several events as well.  To maximize the impact of GEW in Muncie, the Innovation Connector and the BSU Entrepreneurial Leadership Institute are partnering to bring impactful events and opportunities to our community. For a complete listing and to register for Entrepreneur Showcase Week events, go to ShowcaseWeek.com.  Because of the generous support of over thirty partners and sponsors, all events are FREE to attend.  Registering in advance is very important because space is limited and the popularity of the events. Again, register at ShowcaseWeek.com.
As part of Entrepreneur Showcase Week, the Innovation Connector is thrilled to welcome back The BIG Idea Pitch competition.  This year marks the ninth time the Innovation Connector has hosted this event.   This locally grown program is one of the most popular events held in Muncie each year.  To prepare participants for the best pitches, the Innovation Connector hosts three Training Camps: October 26, November 2, and November 9.  Training Camps are held at the Innovation Connector from 6:00 pm to 7:30 pm and are free to attend.  While attending Training Camps is not mandatory to participate in The BIG Idea Pitch, it is highly recommended. Registering for Training Camps is easy – ShowcaseWeek.com.  The deadline to register to be a participant in The BIG Idea Pitch competition is Noon, Friday, November 10.  Registration is easy and should only take a few minutes of your time.  Participants must be a resident of Delaware County or currently enrolled in school in Delaware County.  There are two competition categories: Tech-enabled businesses and Lifestyle businesses.  Cash prizes and entrepreneurial services will be awarded for 1st and 2nd places in each category that evening.
Entrepreneur Showcase Week is a fun and exciting time in Muncie and at the Innovation Connector.  There are many workshops, panel discussions, and seminars during Entrepreneur Showcase Week – something for all entrepreneurs and business leaders.  Please join us as we partner with the worldwide entrepreneurial community to celebrate Global Entrepreneurship Week and Entrepreneur Showcase Week.  For more information, please call 765-285-4900, or visit ShowcaseWeek.com.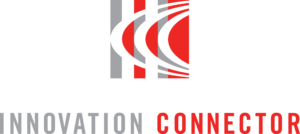 1208 W. White River Blvd.
Muncie, IN 47303
(765) 285-4900
http://www.innovationconnector.com
https://innovationconnector.com/wp-content/uploads/2023/10/side-gigs-and-side-hustles-640-×-400-px-1.png
400
640
Ashli Smith
https://innovationconnector.com/wp-content/uploads/2015/09/IC_StackedLogo2.png
Ashli Smith
2023-10-27 19:27:10
2023-10-27 20:23:33
Please Join The Innovation Connector During Global Entrepreneurship Week