Innovation Connector Announces First Associate Director

The Innovation Connector is pleased to announce the promotion of Carter Anderson to Associate Director.
Anderson will serve as the first Associate Director at the Innovation Connector. In this new role, he will manage facilities, operations, and specific programming for the center.
"The Innovation Connector is thrilled to have Carter on our team to serve in this new capacity. Creating this position is a major step forward as we continue to grow our service offerings for entrepreneurs and businesses in East Central Indiana," stated CEO/Executive Director of the Innovation Connector, Ted Baker.
Anderson has already shown that entrepreneurism plays a large role in his life. During high school, Carter began his entrepreneurial journey by starting and running his own landscaping company. After graduating from Delta High School, he enrolled in Ball State University's nationally ranked entrepreneurship program. During his time in college, he immersed himself into learning all he could about the business development process by serving as a student assistant in both the President's Office and the Office of Business Affairs at Ball State University. In 2019, Carter placed 3rd at the Innovation Connector's BIG Idea Pitch for another business idea – FamLeo.
In the fall of 2020, Carter began working at the Innovation Connector as the Innovation Specialist where he helped design, develop, and implement strategic entrepreneurial programs for clients of the Innovation Connector.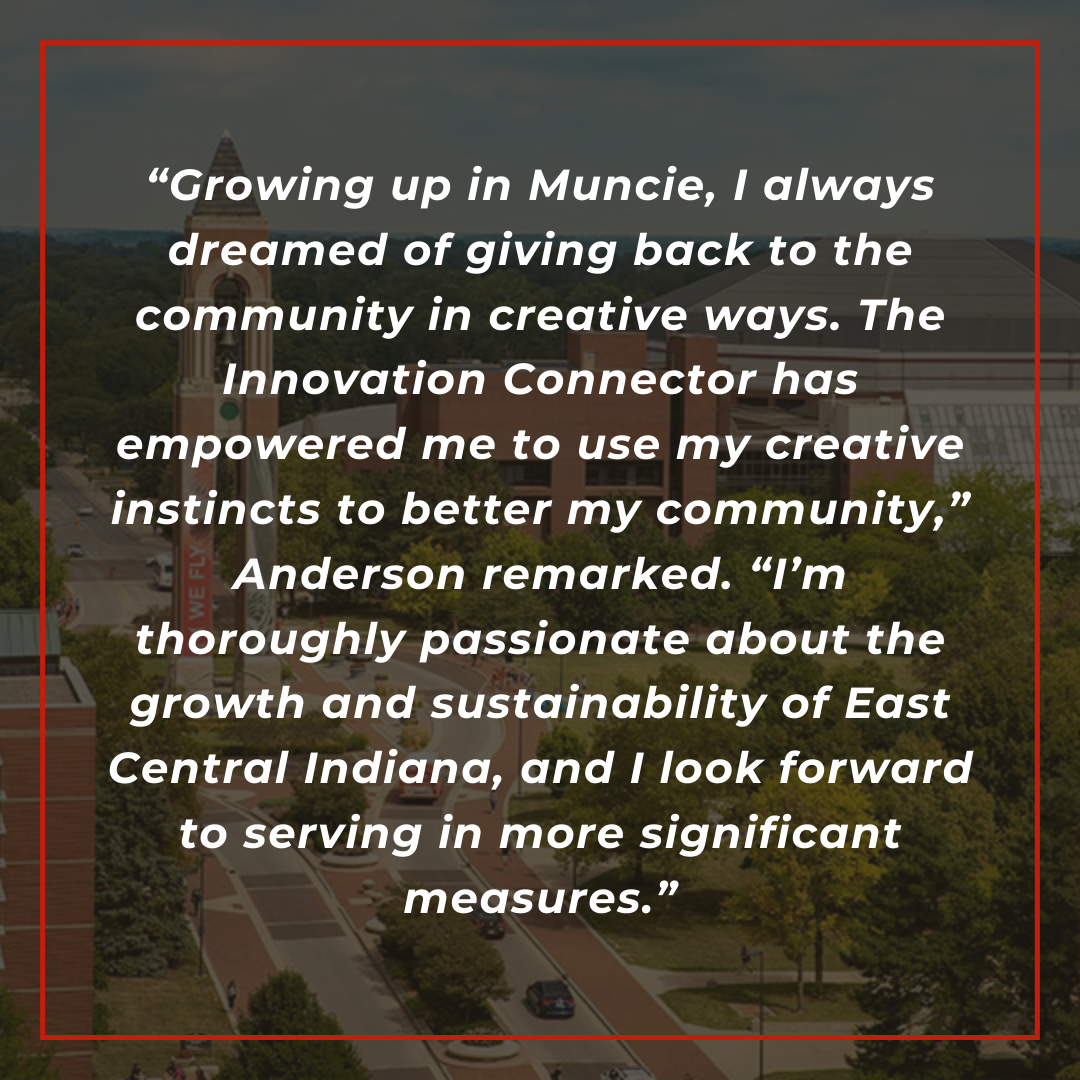 "Since Carter was hired in August 2020, his impact at the Innovation Connector has been remarkable. As Associate Director, Carter will lead several valuable initiatives for our clients. I look forward to seeing what he will accomplish as he serves our community," Baker commented
As a Muncie native, Carter is familiar with the community's economic challenges as well as its successes, and he understands the impact of bringing new ideas and resources to entrepreneurs that will help our community flourish.
Anderson will graduate this spring from Ball State University with a bachelor's degree in Entrepreneurial Management. When he is not running his own business, pursuing his degree, or working at the Innovation Connector, he can be found enjoying time with his wife Stella and participating in just about anything involving sports.
https://innovationconnector.com/wp-content/uploads/2015/09/IC_StackedLogo2.png
0
0
Lucas
https://innovationconnector.com/wp-content/uploads/2015/09/IC_StackedLogo2.png
Lucas
2021-03-16 09:00:19
2021-03-16 12:55:26
Innovation Connector Announces First Associate Director