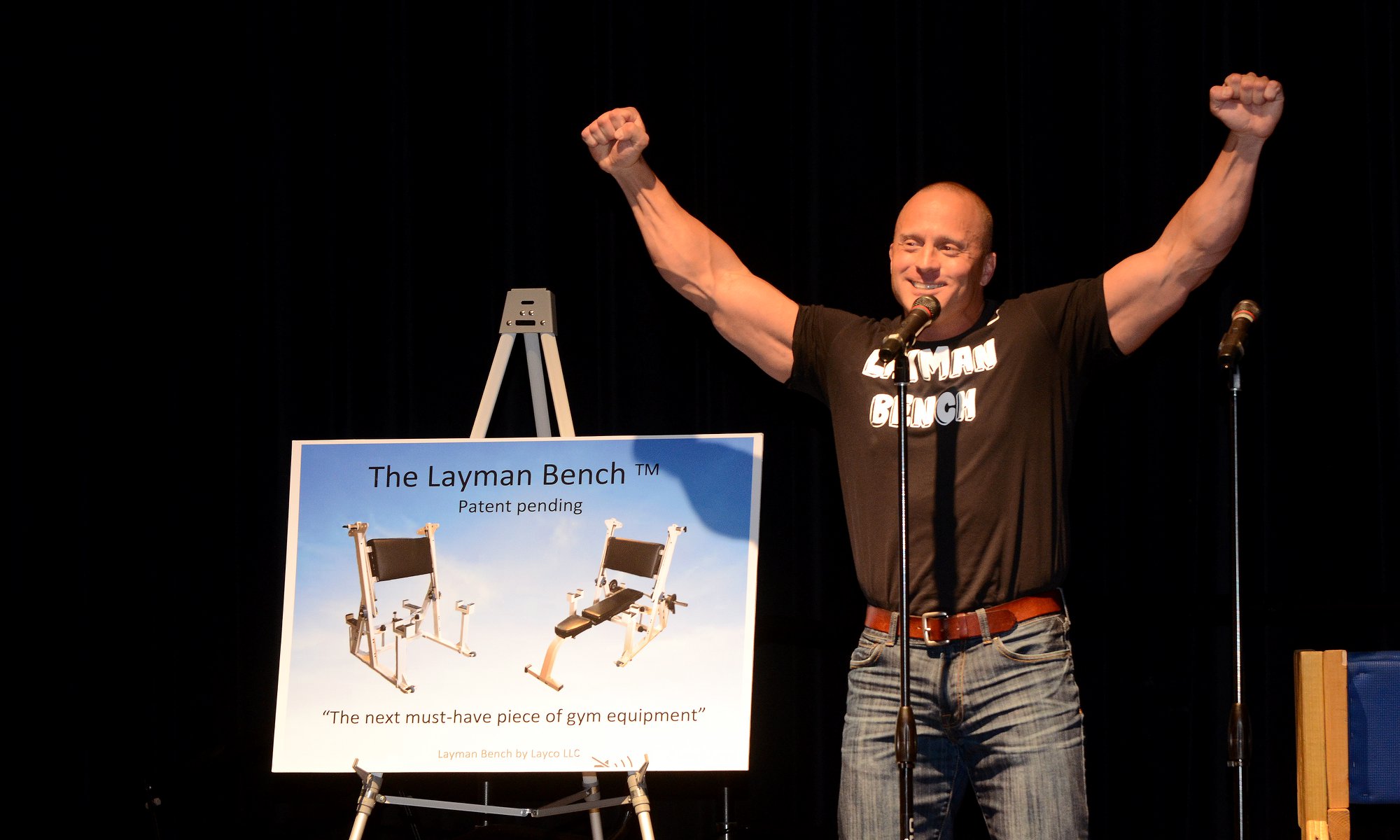 Personal Trainer Troy Smith saw a need to make bicep and tricep training more fun. After doing much research, Smith created an innovative and new fitness machine that allows users to increase the safety and efficacy of free weight training exercises commonly performed within gym facilities worldwide. He named this machine, The Layman Bench.
How did the name 'The Layman Bench' come about?
The Layman Bench provides assistance for triceps training comparable to how the Preacher bench does for biceps training. Within the context of a church, preachers preach to the parishioners (or 'layman.'),
"I wanted to pay homage to the bodybuilding and fitness industry by naming the bench the Layman Bench." Says Smith. "Layman and preachers are intimately related yet opposites in nature, like how the biceps and the triceps are intimately interconnected opposites in nature. It's also a play on words since you lie down while performing triceps exercises on the Layman."
With any new idea, Troy discovered a few struggles with the patent design of his new machine. As production time took longer than anticipated, Smith found it difficult to file the needed patents making the process of getting the bench ready to market rather tricky.
After working out the struggles he found with production and patenting the Layman Bench, Troy became partners with a fabrication shop out of Naperville, Illinois. The final product version of the Layman Bench started the process of field-testing on September 1st, 2020.
After placing fourth in the Innovation Connector's BIG Idea Pitch Competition, Troy was encouraged to pitch at the Purdue Big Sell pitch competition, where he placed first and won $10,000!
You can contact Trainer Troy Smith by email: trainertroysmith@gmail.com
The BIG Idea Pitch Competition is open to all age groups in Delaware County and surrounding counties. You can learn more about the BIG Idea Pitch and sign up for the first training camp of the 2020 season by clicking here.
https://innovationconnector.com/wp-content/uploads/2015/09/IC_StackedLogo2.png
0
0
Lucas
https://innovationconnector.com/wp-content/uploads/2015/09/IC_StackedLogo2.png
Lucas
2020-09-23 17:29:21
2020-09-23 17:44:26
The BIG Idea Pitch 2019 Winner – Troy Smith, The Layman Bench