What are the Excellence in Innovation Awards?
On Tuesday, November 14th,  we  celebrated the innovations that have made the Muncie community such a great place. As needs and opportunities have changed, businesses have had to adapt to survive. Innovation within those businesses lead to greater opportunity for success.
We celebrated six business owners/organizations that have survived change and remained solid anchors for our business community. The six recipients were honored as inductees into the Innovation Connector's "Innovation Wall of Fame". One local student was presented with the "Young Innovator's Award".
In the spirit of innovation, the finalists of The Big Idea Pitch Competition delivered their business ideas to all in attendance, and a panel of distinguished judges revealed the winners.
This year our keynote speakers for the evening were Karen E Laine and Mina Starsiak Hawk, better known as Two Chicks and a Hammer and stars of the HGTV hit series, Good Bones. In addition, Mr. Gerry Dick, President and Managing Editor of Grow INdiana Media Ventures, LLC, and InsideINdianaBusiness.com served as the Master of Ceremonies for the evening.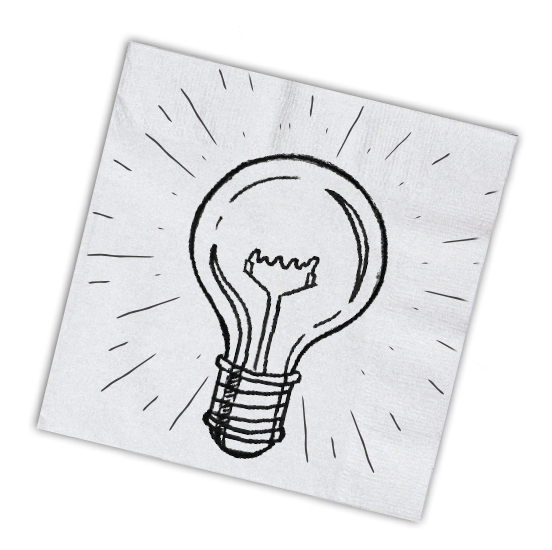 Congratulations
to this year's winners of the
2017 Excellence in Innovation Awards!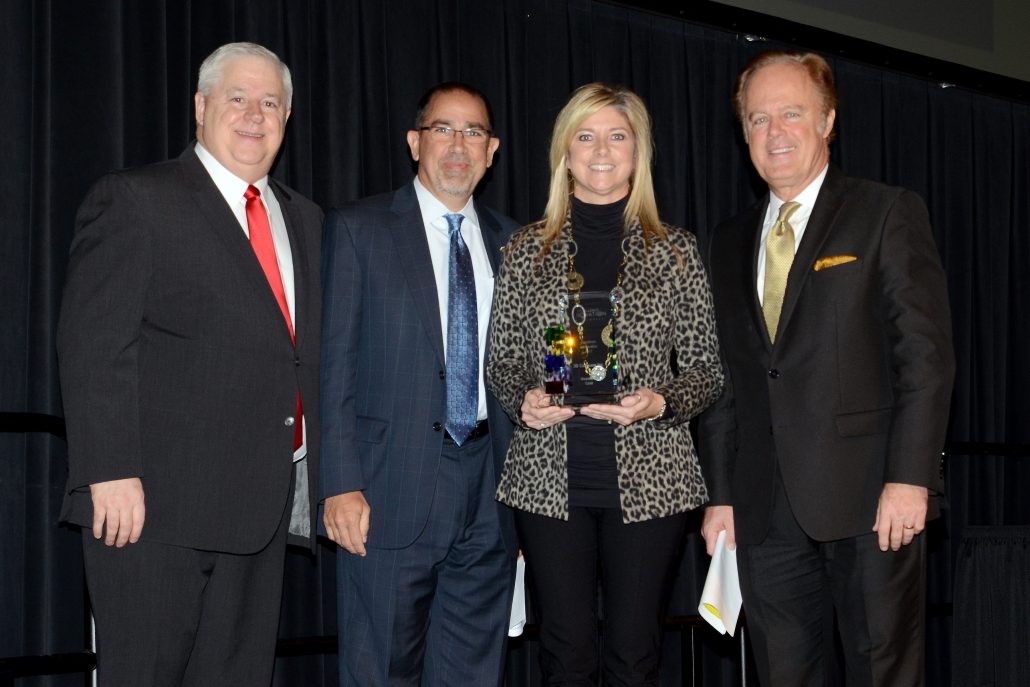 Deanna Case
3D Company, Inc.
It is not too often that we hear of construction companies that are owned by women. Less than 8% of all construction businesses are women owned, generating just over 5% of all revenue in that industry. The Muncie community is fortunate to be home to one of these success stories. 3D Company, Inc. was founded in January 2000 with a small home equity loan by Deanna and Don Case. Today, with over 110 employees, Deanna is leading this Certified Women Owned Business to continued growth and sustainability as a leader in the construction and building industry in East Central Indiana and throughout the United States.
Just like in all industries and businesses, change happens every day. From government and employment regulations and laws, to new construction methods and improvements, Deanna has successfully led 3D Company, Inc. through innovations that have allowed her company to stay on a steady foundation. With her leadership skills and sheer willpower to meet customer deadlines, Deanna continually proves that gender plays little in being successful in the construction industry.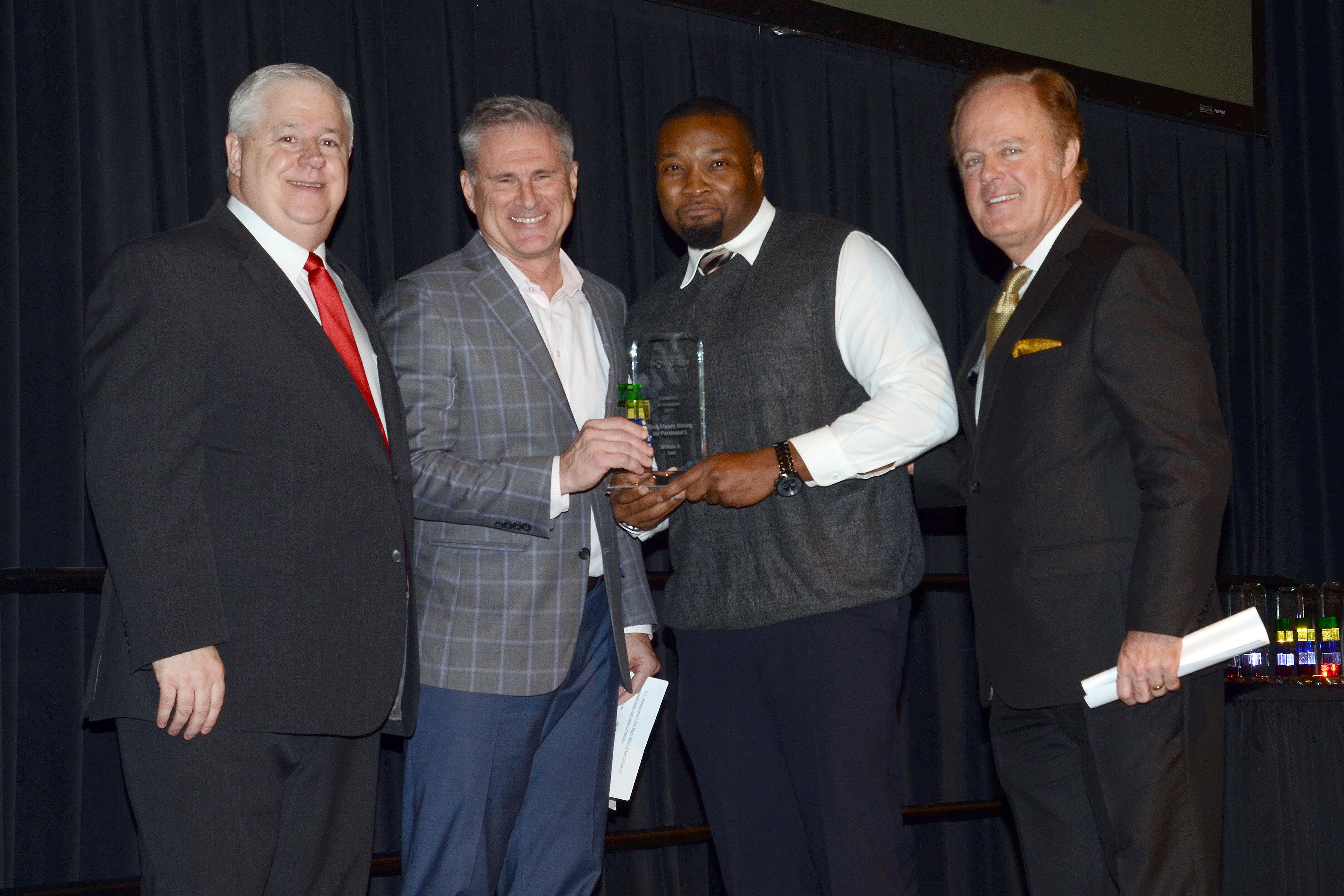 William D. Lee
Guiding Light
From growing up in a difficult neighborhood learning to defend himself to finding his way to boxing, William D. Lee has learned that with discipline and hard work, he can be a role model and inspiration to the youth in this community. After attending college and winning many awards for his boxing abilities, he wanted to give back to his community by starting Guiding Light.
Guiding Light provides disciplinarian programs to many troubled youth in the inner city and the Y.O.C. William serves by sharing all he learned from his training as a boxer and sharing his own life experiences. He trains seniors and youth alike in healthy living and fitness education. He is a personal trainer at the YMCA. While keeping in touch with all of the latest trends and advancements in boxing, William learned of a new program that helps patients with Parkinson's disease through specialized boxing techniques. Understanding the great value this would have in the Muncie community, William invested in the courses to be certified to teach this type of boxing. As a result, Rock Steady Boxing offers training for Parkinson's patients at the Guiding Light facility.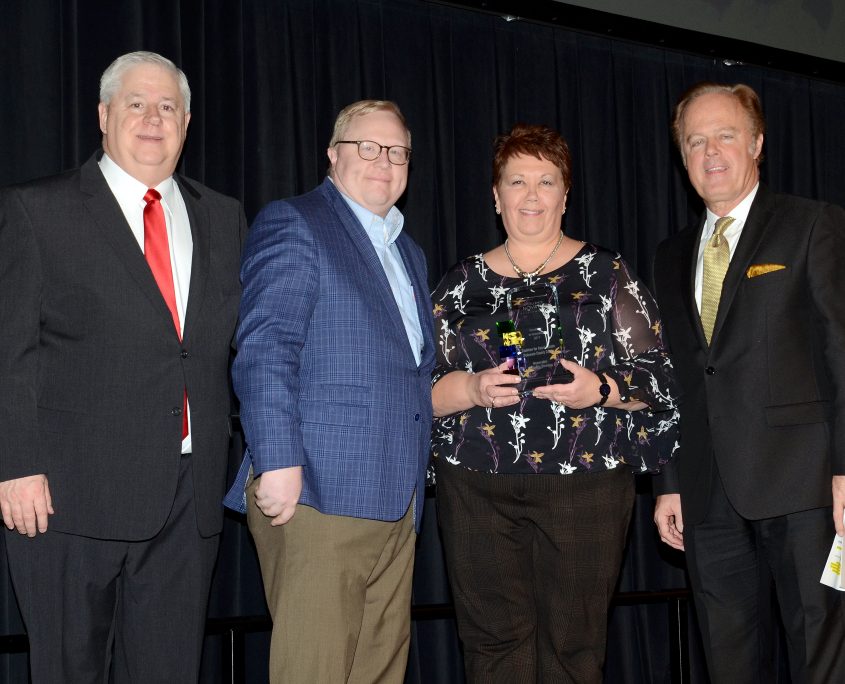 Judge Kimberly S. Dowling
Delaware Circuit Court 2
Maneuvering through the courts system can be overwhelming and intimidating for many people in our community who may not be able to afford the services of an attorney. Delaware Circuit Court 2 Judge, the Honorable Kimberly S. Dowling saw a need in our community and wanted to do something about it. In 2013, Judge Dowling was granted a scholarship by the Indiana Supreme Court to attend the National Judicial College's course on Self-Represented Litigants. It was through that work that she began the Self-Help Center in Delaware County and is beginning the orientation session for Self-Represented Litigants.
Because of these innovative efforts, Self-Represented Litigants have a location in the County Building to learn about and access the proper court documents to assist with their legal cases. Each week, local attorneys volunteer their time to assist clients who come to the Self-Help Center to navigate through the documents for their cases. Thank you Judge Dowling for your diligent work on behalf of all citizens in our community. Your innovative mindset is allowing the courts to improve the way their business is done as well as helping others who need this help.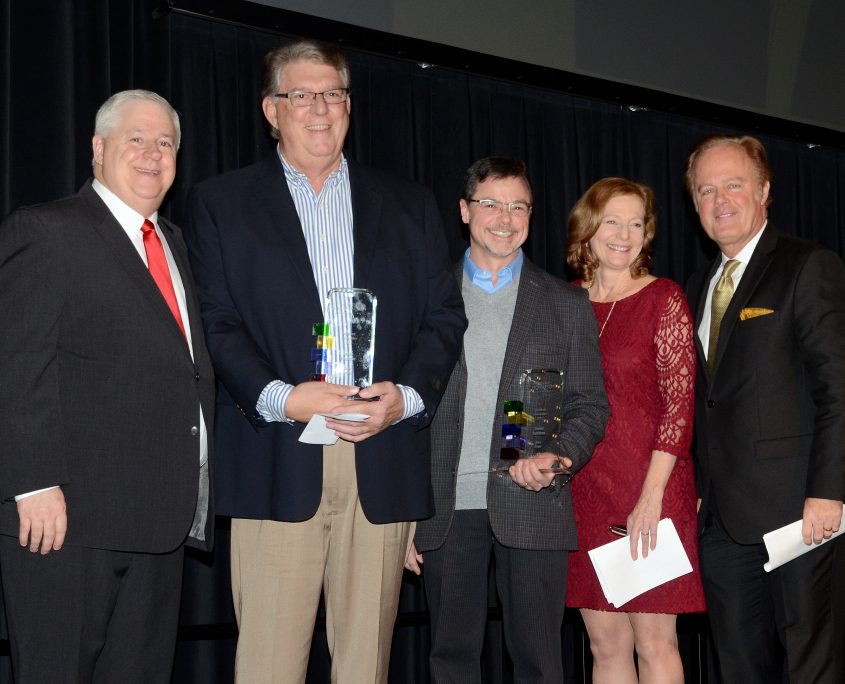 Don Engel & Scott Jordan
Deltec Solutions
Serving others well has been the foundation of great organizations for at least a couple thousand years. But Deltec Solutions is being recognized for the innovative outcomes of this age-old approach: networks secured, technology efficiently managed, and clients getting the most out of their technology. Deltec began helping customers in 1990 by building and fixing PCs for people and organizations. Scott A. Jordan founded Deltec Solutions in 1990, and now serves as its Chief Technology Officer.  Donald J. Engel now serves as the President and CEO of Deltec Solutions and leads the Deltec team in its efforts to serve clients with strategic IT solutions.
Deltec's client footprint extends beyond its Delaware County roots, and includes businesses and organizations throughout the Midwest. Current business lines include Managed IT, Consulting and Planning, Cybersecurity and Business Continuity, and Digital Marketing. One constant throughout the ever-changing needs of clients in the technology space is Deltec's commitment to its east-central Indiana community. Deltec is proud to partner with great community organizations in and around Muncie and continues to actively pursue ways to support the people who live, work, study, and play in our community.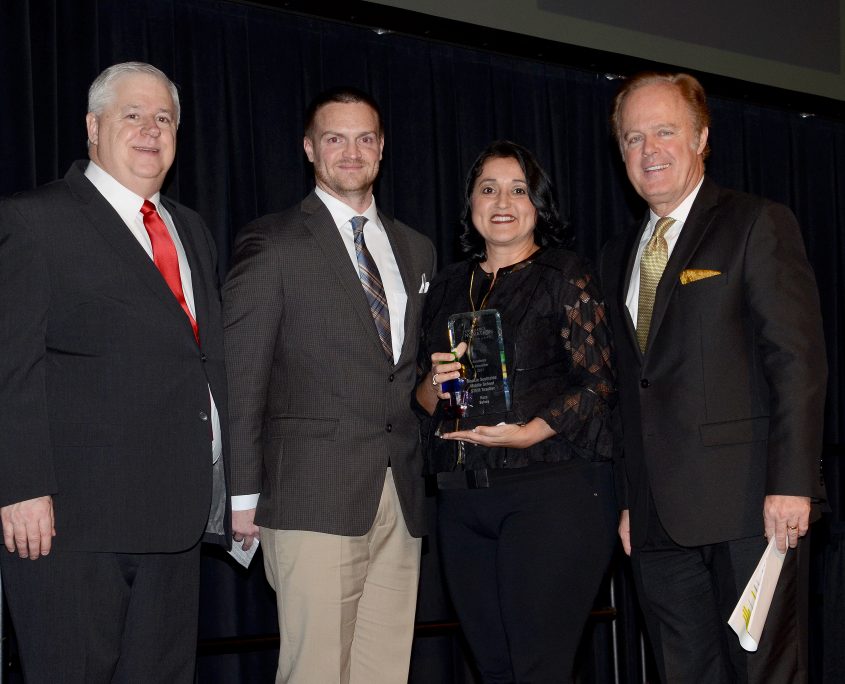 Roza Selvey
Southside Middle School
Roza Selvey is the 6th grade STEM (Science, Technology, Engineering and Math) teacher at Southside Middle School. During the 18 years of teaching for Muncie Community Schools, her contributions to her school occur both in and out of the classroom. Roza plans engaging lessons using multiple instructional strategies, focuses on hands-on activities, cooperative or collaborative learning, and integrating all available technology into her teaching. Roza ensures that her students' learning is related to real-life experiences, connecting learning across the math and science curriculums through STEM. Because of this, Roza was the key force behind organizing the first ever Robotics and Coding Camp at Southside MS this summer. Not only did she recruit students to attend, but she played an integral role in working with the trainers, TechWise Academy, to teach and empower those who attended.
Through connections she has made with the Red Tail Conservatory, IU Ball Memorial Health Foundation, TechWise Academy and Southside Middle School, Rosa has been able to provide new and exciting opportunities that have not been available to Southside Middle School students previously. Roza models to her students the importance of being active in her community by volunteering for 5 boards in Muncie. These opportunities allow her to stay current with her community while promoting success for Muncie Community Schools.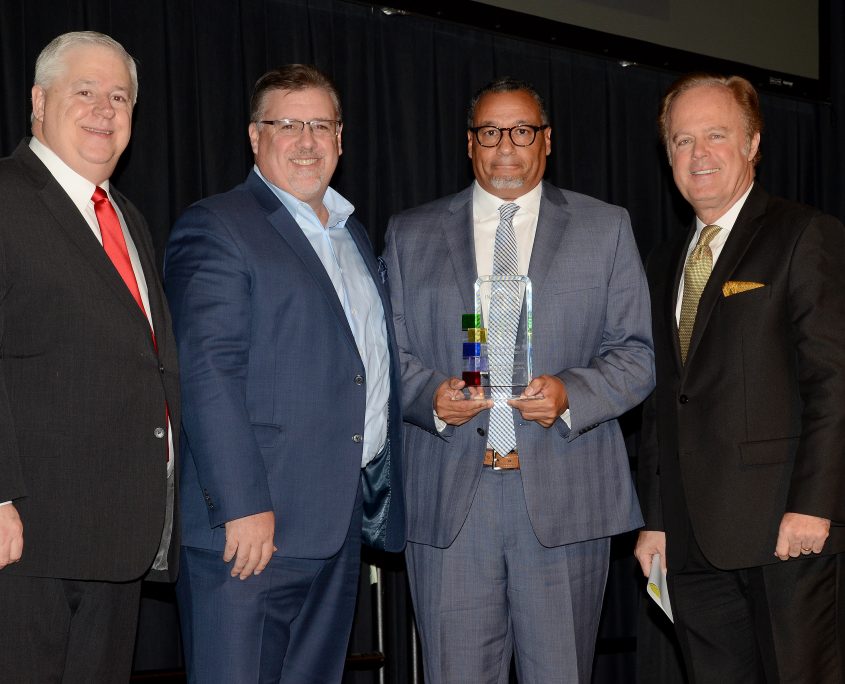 Eric S. Harvey
Center for Advancement Of Digital Marketing and Analytics (CADMA), Ball State University
Mr. Harvey serves as Director of the Center for Advancement of Digital Marketing and Analytics (CADMA) in the Miller College of Business at Ball State University. He has served in this role since 2013. Harvey has also written and received a presidential academic excellence grant for digital marketing and analytics.
In 2018, CADMA will bring a Digital Marketing Summit to Ball State University along with the 3rd annual Social Media Competition, while continuing to grow Moov Media. His accomplishments include authoring a book, "Developing an Integrated Marketing Plan". He has also collaborated with marketing professors on a panel at the AMA summer conference addressing; 'Utilizing the Millennial Generation's Skills as Digital Natives for Social Media Marketing Education in the Business Community'. He has collaborated with business school professors abroad in conjunction with Ball State University Center for International Development (CID) and United States Agency for International Development (USAID) on economic developmental initiatives. Harvey is currently working on a book in Social Media Marketing that is focused on professors teaching social media. Harvey's claim to fame has been the development, marketing and delivering the JetConnect product for Verizon Airfone which pioneered emailing and instant messaging on airplanes.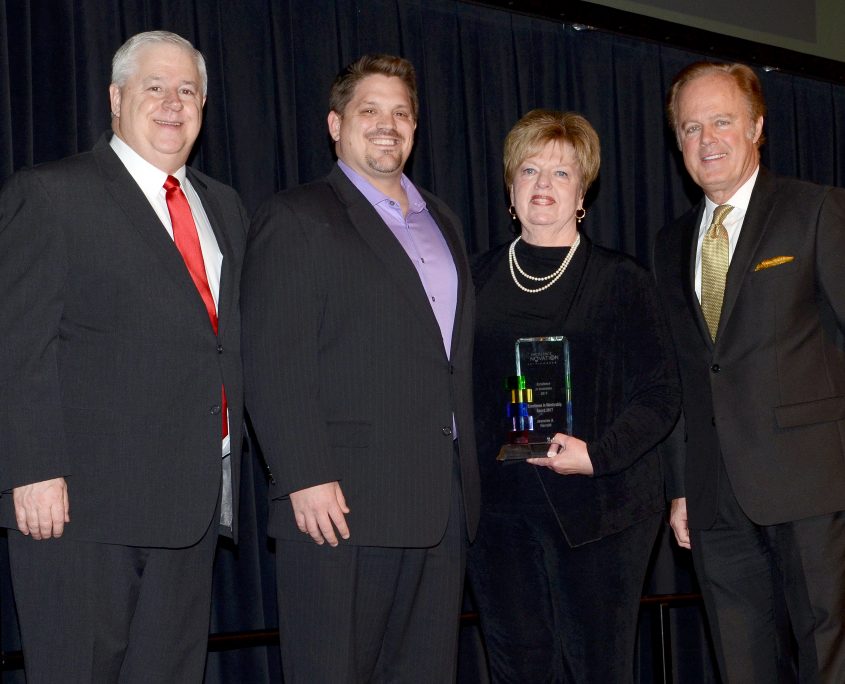 Excellence in Innovation Mentorship Award
Jeannine Harrold
In her nearly 45 years of community service, Jeannine Harrold has served as the board president for Shafer Leadership Academy, the Muncie Y.W.C.A., and the Altrusa Club of Muncie. She has also served on the board of directors for High Street United Methodist Church and Riley-Jones Club for Women. She co-founded the Ball State University Foundation Discovery group and Muncie Young Professionals. She has served as a consultant for youth programs, including the Indiana District of Kiwanis and the Wapahani District Girl Scout Council. She has assisted WIPB Channel 49, Minnetrista Cultural Center, and Ball State University's National Philanthropy Council with fundraising efforts.
She has served the City of Muncie as a Muncie human rights commissioner and a member of the Mayor's Council on Women. She has lent her perspective to the Muncie Star Press editorial board, and is serving as an advisor to the Beech Grove Cemetery History Project. Most of this service occurred while Jeannine was establishing Ball State's Career Center, where she served as its first and longest director. Without Jeannine's guidance and encouragement many people in our community would have never had the courage to take the leap of faith into their ventures of life, careers and outreach. Our community continues be grateful for the role she has played in making Muncie a better place to live.
A big thank you to our 2017 sponsors!