The Innovation Connector has partnered with WIBU (Women in Business Unlimited) and WEOC (The Women's Economic Center – Ft. Wayne) to bring you the WIBU Empowerment Series. With outstanding speakers and presentations, we bring you four different inspiring luncheons.
All meetings will take place at the Innovation Connector with lunch provided.
Thursday, April 27th 2017:
11:30AM-1:00PM
"How to Recession Proof Your Business"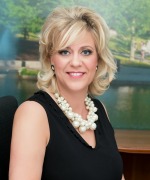 During this luncheon attendees will hear from Melissa St. John, President and Owner of Relocation Strategies, on her topic of: How to Recession Proof Your Business.
Melissa St. John is President and Owner of Relocation Strategies, a move and furniture management firm in Indianapolis, IN. Melissa joined the company in 2004 as Project Manager. She has 20+ years of experience in Indianapolis working in various capacities in interior design services and real estate. With her extensive experience in furniture procurement and facility management, she expanded the firm's offerings from move management to a more all-inclusive offering. She has a passion for building relationships. Having bought the business in late 2007, Melissa was forced to start from scratch having lost most, if not all, of Relocation Strategies reoccurring clients in the fallout from the housing market crash. Through smart marketing strategies, top talent hiring and sheer force of will Melissa doubled and then tripled Relocation Strategies' worth. Today she is adamant that any business should have a plan on how to survive and thrive come the next economic downturn.
She's a high-energy motivator, with a gift for recruiting the right people to support her. Her influence extends beyond her industry and out into the community, where she serves on boards of various causes she enthusiastically champions such as the Indiana Construction Round Table, Girl Scouts Capital Campaign, Make-A-Wish Foundation, and Indiana Chamber of Commerce. Melissa is a graduate of the Stanley K. Lacey Leadership Program. In 2010 she received Indy's Best and Brightest award by Junior Achievement and NAWBO Indy's (National Association of Women Business Owners) Visionary Award. In 2012, she was named Runner-Up for the Starkey Entrepreneurial Woman Business Owner which awards inspiration and success.
Let us know you are coming by clicking here.
Thursday, May 25th
11:30AM-1:00PM
"Transforming a Leaky Row Boat into a Cruise Ship"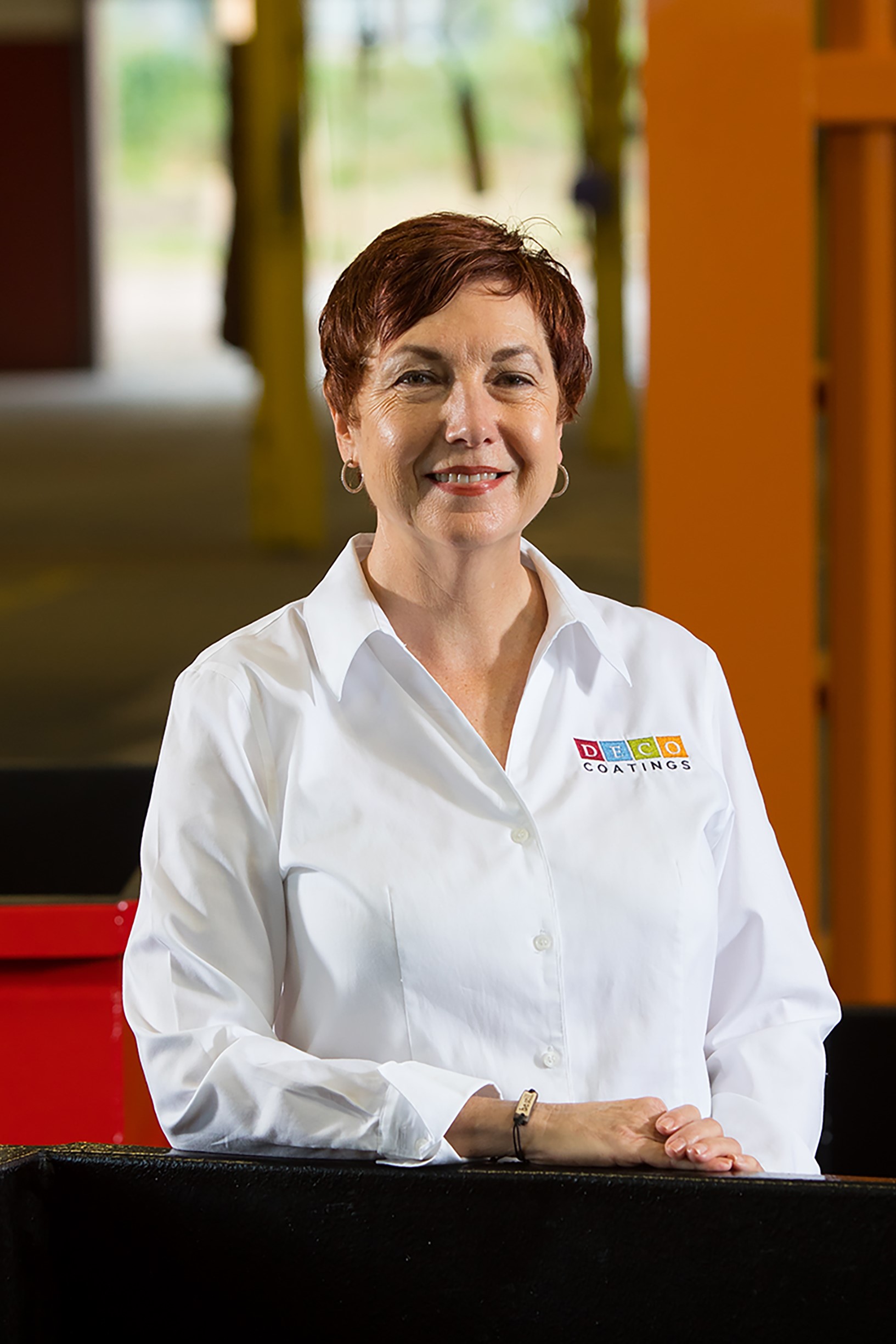 During this luncheon attendees will hear from Janet South who has served as President and owner of DECO Coatings, since its incorporation in 1995. Janet will speak on her topic of: Transforming a Leaky Row Boat into a Cruise Ship
Janet has served as President and owner of DECO Coatings, since its incorporation in 1995. She is a certified WBE, DBE, ACDBE, and two national certifications DECO Coatings is an industrial coating/painting which applies liquid protective high performance coatings in a 26,000-controlled environment. What began with a paint brush & roller knocking on doors evolved into an industrial 5-acre campus with 12 overhead cranes from 3-ton up to 100-ton capacity. Janet has treated the company like a cruise ship rather than a row boat…even when the row boat was leaky and she had to bail water to stay afloat. Janet oversees company operations, finances, reviews and directs proposal preparation, contract negotiation, and reviews all social media before it is posted.
Janet has been an active member of NAWBO-Indy since she joined in 2007 and was appointed to serve on the Board of Directors then NAWBO National Presidents' Assembly. She serves on Indiana Subcontractors Association (ISA) Industry Advancement Committee. Immersed in the construction industry, she is active in public policy for job training, technical education pathway for those who are wired to work with their hands. She belongs to the National Protective Coatings Society, Indiana Fabricators, and Indiana Constructors. Janet has been recognized for mentoring, business, promoting women in business, women in construction, best business practices, and philanthropic efforts. In addition, Janet supported Operation Iraqi Freedom and Operation Enduring Freedom wounded soldiers and their family members in Washington, D.C. and San Antonio, Texas from 2004-2011 while assisting her critically wounded Marine during his extensive recovery.
Thursday, June 22nd 2017:
11:30AM-1:00PM
Speaker and presentation to be announced
Thursday, August 24th 2017:
11:30AM-1:00PM
Speaker and presentation to be announced
Thank you to:
WIBU (Women in Business Unlimited)
Women's Economic Opportunity Center – Ft. Wayne 
SBA (Small Business Administration) 
http://innovationconnector.com/wp-content/uploads/2015/09/IC_StackedLogo2.png
0
0
Alexis Dishman
http://innovationconnector.com/wp-content/uploads/2015/09/IC_StackedLogo2.png
Alexis Dishman
2017-04-11 13:15:49
2017-04-12 15:09:47
WIBU 2017 Empowerment Series