The Innovation Connector has partnered with WIBU (Women in Business Unlimited) and WEOC (The Women's Economic Center – Ft. Wayne) to bring you the WIBU Empowerment Series. With outstanding speakers and presentations, we bring you four different inspiring luncheons.
All meetings will take place at the Innovation Connector with lunch provided.
Thursday, April 27th 2017:
11:30AM-1:00PM
"How to Recession Proof Your Business"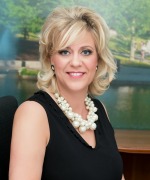 During this luncheon attendees will hear from Melissa St. John, President and Owner of Relocation Strategies, on her topic of: How to Recession Proof Your Business.
Melissa St. John is President and Owner of Relocation Strategies, a move and furniture management firm in Indianapolis, IN. Melissa joined the company in 2004 as Project Manager. She has 20+ years of experience in Indianapolis working in various capacities in interior design services and real estate. With her extensive experience in furniture procurement and facility management, she expanded the firm's offerings from move management to a more all-inclusive offering. She has a passion for building relationships. Having bought the business in late 2007, Melissa was forced to start from scratch having lost most, if not all, of Relocation Strategies reoccurring clients in the fallout from the housing market crash. Through smart marketing strategies, top talent hiring and sheer force of will Melissa doubled and then tripled Relocation Strategies' worth. Today she is adamant that any business should have a plan on how to survive and thrive come the next economic downturn.
She's a high-energy motivator, with a gift for recruiting the right people to support her. Her influence extends beyond her industry and out into the community, where she serves on boards of various causes she enthusiastically champions such as the Indiana Construction Round Table, Girl Scouts Capital Campaign, Make-A-Wish Foundation, and Indiana Chamber of Commerce. Melissa is a graduate of the Stanley K. Lacey Leadership Program. In 2010 she received Indy's Best and Brightest award by Junior Achievement and NAWBO Indy's (National Association of Women Business Owners) Visionary Award. In 2012, she was named Runner-Up for the Starkey Entrepreneurial Woman Business Owner which awards inspiration and success.
Let us know you are coming by clicking here.
Thursday, May 25th
11:30AM-1:00PM
"Transforming a Leaky Row Boat into a Cruise Ship"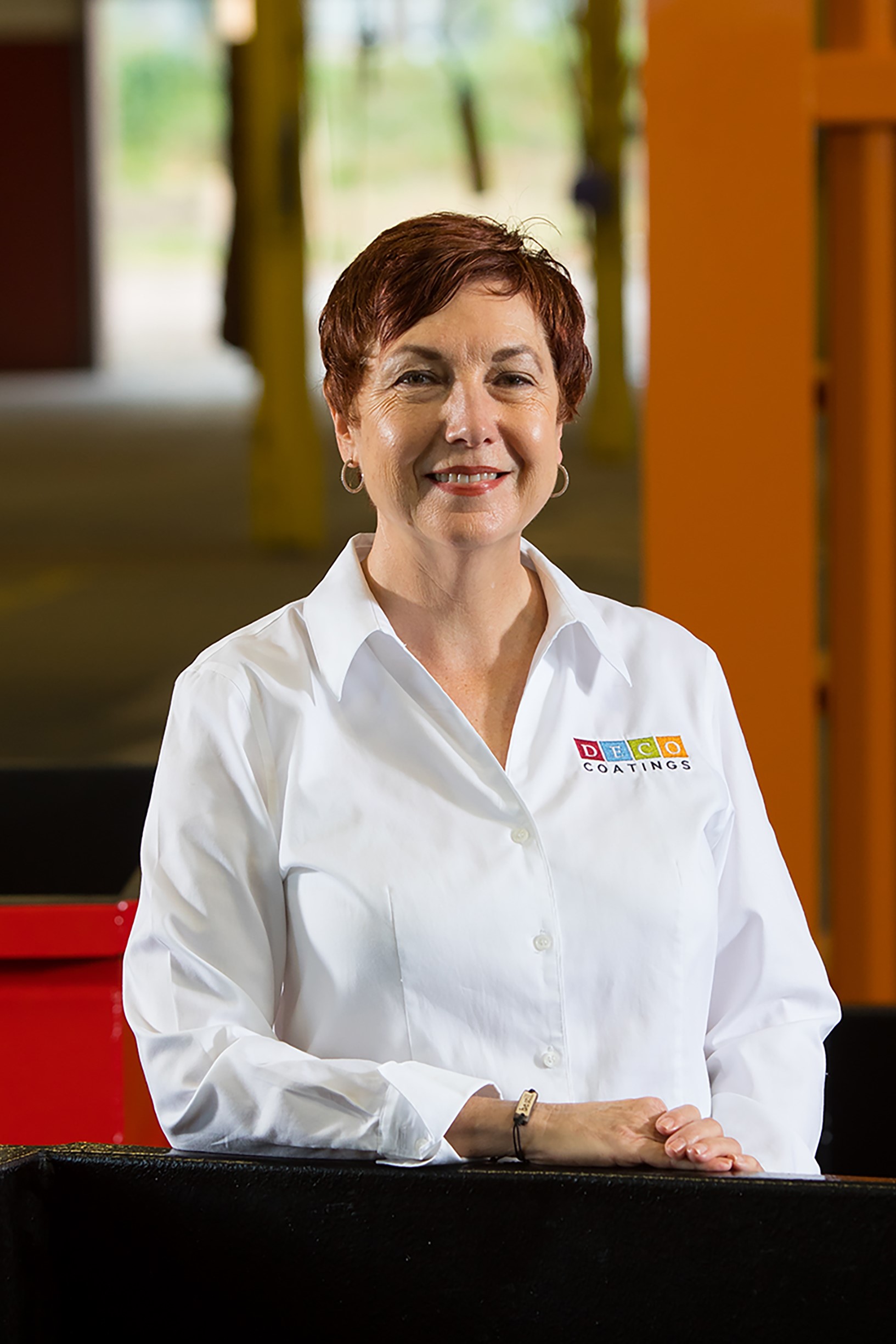 During this luncheon attendees will hear from Janet South who has served as President and owner of DECO Coatings, since its incorporation in 1995. Janet will speak on her topic of: Transforming a Leaky Row Boat into a Cruise Ship
Janet has served as President and owner of DECO Coatings, since its incorporation in 1995. She is a certified WBE, DBE, ACDBE, and two national certifications DECO Coatings is an industrial coating/painting which applies liquid protective high performance coatings in a 26,000-controlled environment. What began with a paint brush & roller knocking on doors evolved into an industrial 5-acre campus with 12 overhead cranes from 3-ton up to 100-ton capacity. Janet has treated the company like a cruise ship rather than a row boat…even when the row boat was leaky and she had to bail water to stay afloat. Janet oversees company operations, finances, reviews and directs proposal preparation, contract negotiation, and reviews all social media before it is posted.
Janet has been an active member of NAWBO-Indy since she joined in 2007 and was appointed to serve on the Board of Directors then NAWBO National Presidents' Assembly. She serves on Indiana Subcontractors Association (ISA) Industry Advancement Committee. Immersed in the construction industry, she is active in public policy for job training, technical education pathway for those who are wired to work with their hands. She belongs to the National Protective Coatings Society, Indiana Fabricators, and Indiana Constructors. Janet has been recognized for mentoring, business, promoting women in business, women in construction, best business practices, and philanthropic efforts. In addition, Janet supported Operation Iraqi Freedom and Operation Enduring Freedom wounded soldiers and their family members in Washington, D.C. and San Antonio, Texas from 2004-2011 while assisting her critically wounded Marine during his extensive recovery.
 Let us know you are coming by clicking here.
Thursday, June 22nd 2017:
11:30AM-1:00PM
*Presentation to be announced*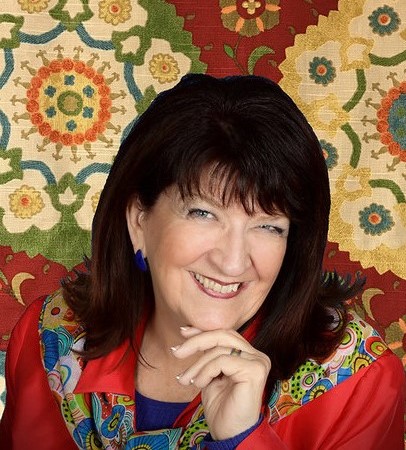 Lorelei VerLee
Executive Director of Creative Women of the World
"Every person on earth is gifted with at least one asset that can transform their world."
Lorelei VerLee
A lifelong artist and innovative entrepreneur, Lorelei VerLee was inspired to start Creative Women of the World four years after being invited to assist in an artisan-based startup in Haiti named HAPI (Haitian Artisans for Peace International).
For the initial month of formulation she lived in their primitive rural community and observed their desires and assets. When she returned to the States she continued to volunteer as product designer and Marketing Director and made frequent trips back to Haiti.
When other artisans from around the world heard about HAPI they began asking for similar help in distributing their unique products, Lorelei knew it was the right time to expand the outreach.
Most women were very talented in handcrafting but had limited access to business training and broader distribution beyond their meager markets. They wanted to learn how to sustainably support their families. Lorelei's passion is to respectfully walk alongside them as they give birth to small businesses that are ethical and profitable. Lorelei knew from experience that authenticity, focused work and transparency leads to wholeness, spiritually and professionally.  And that leads to peace!
Lorelei has a passion for and has collected indigenous textiles from her travels around the world.   So during the product development stage she always tries to honor the artisan's ancient cultures and traditions while guiding the eye of the producer to design products that appeal to buyers in a contemporary marketplace.
"It has been pure joy to move with the wind of the Spirit and to discover fresh energy every single morning!"
For more information regarding CWOW public affairs and artisan training, please contact Lorelei at: LoreleiCWOW@gmail.com
Creative Women of the World provides business training and marketing solutions to women around the world rising out of extreme poverty, human trafficking and tragic disaster, through the power of their own creativity.
Thursday, August 24th 2017:
11:30AM-1:00PM
*Presentation to be announced*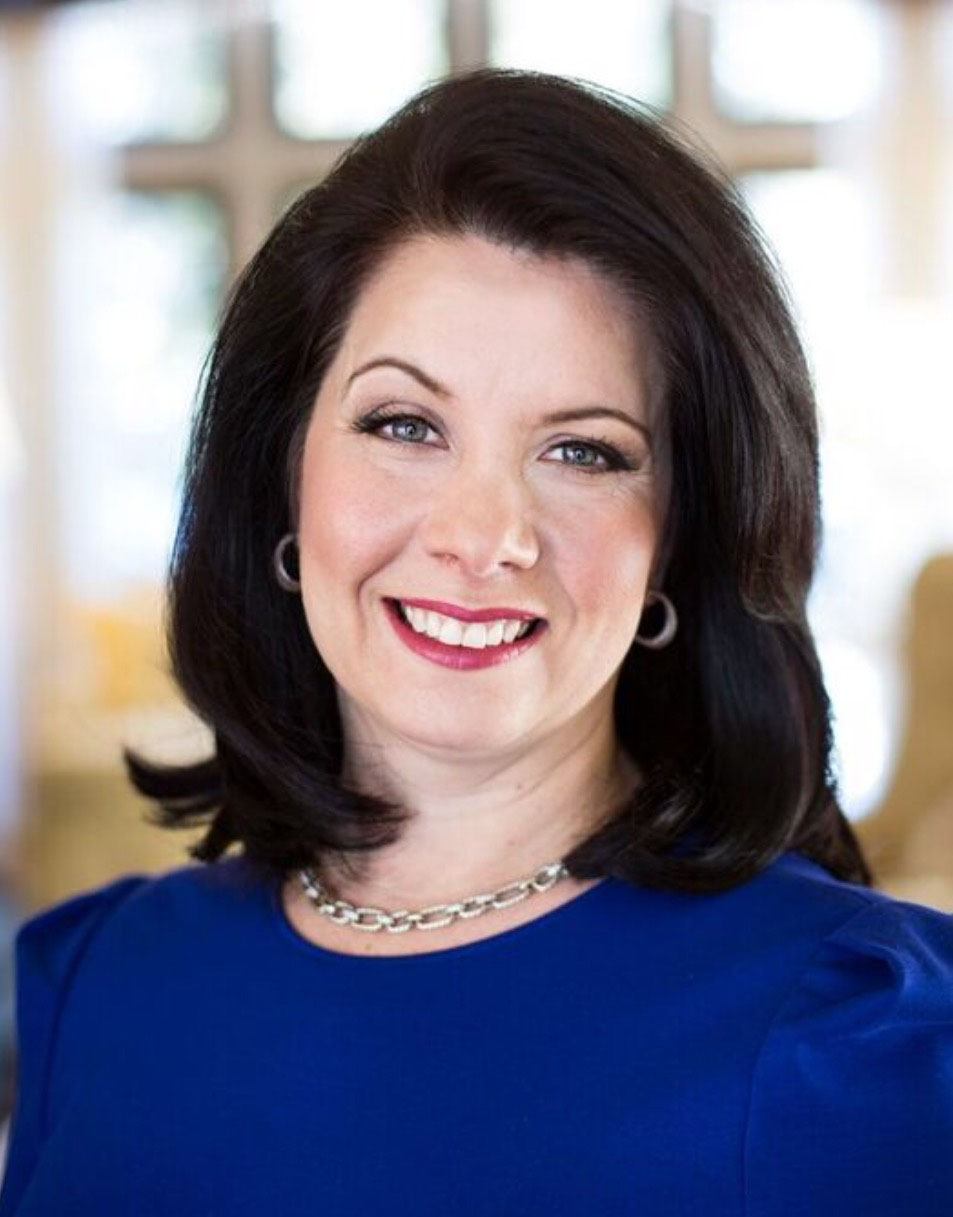 First Lady Janet Holcomb
First Lady Janet Holcomb / State of Indiana
Janet Holcomb is the wife of Indiana's 51st Governor, Eric Holcomb. Janet grew up on a horse farm near Muncie, Indiana, where horses and ponies were her first passion in life. Janet rode competitively in Western, English, and Contesting Events at 4-H and regional shows.
Janet also developed a love of the Arts, particularly drawing, early in life. She went on to complete her Bachelor's and Master's degrees in Fine Arts at Ball State University. As the daughter and granddaughter of small business owners, some of Janet's most valuable lessons were learned at the dinner table. Most recently, Janet served as Vice President of her family's manufacturing business, R&R Engineering, which has been producing and distributing bolts and fasteners across the U.S. and Canada for the past 47 years.
Prior to joining the business, Janet led fundraising efforts for a number of Federal, and Statewide campaigns for a decade. She has utilized her fundraising experience to benefit many non-profit organizations, including Veterans, Social Service providers, Arts organizations, animal welfare advocates, and Scouting groups.
Janet and Eric are also staunch supporters and defenders of the 2nd Amendment. Both are Life Members of the NRA, and Janet is a certified NRA pistol instructor. She has led training classes throughout the state, and particularly enjoys sharing her passion for shooting sports and personal protection with other women.
Janet is a multi-discipline shooter with experience in pistol, shotgun, and rifle shooting. She has been included in a NRA Armed and Fabulous video. For fun, you might find Janet hunting hogs from a helicopter, gardening, or just hanging out at home with Eric and their dog Henry.
Thank you to:
WIBU (Women in Business Unlimited)
Women's Economic Opportunity Center – Ft. Wayne 
SBA (Small Business Administration) 
http://innovationconnector.com/wp-content/uploads/2015/09/IC_StackedLogo2.png
0
0
Alexis Dishman
http://innovationconnector.com/wp-content/uploads/2015/09/IC_StackedLogo2.png
Alexis Dishman
2017-04-11 13:15:49
2017-05-25 17:49:28
WIBU 2017 Empowerment Series